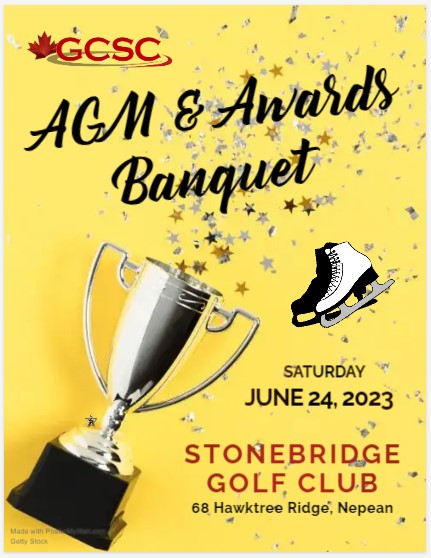 The 2023 AGM taking place at 5:30 pm at Stonebridge Golf Club is free and open to all members. Doors open at 5 pm.
Members attending the STARSkate Awards Banquet are automatically considered registered for the AGM portion of the evening.
The Awards Banquet is FREE for all STARSkaters and $40 per additional family member (to a maximum of two guests per STARSkater).
FREE STARSkater

Cost: $0 per person
PAID GUEST

Cost: $40 per person