Welcome
Based in Kanata (west end of Ottawa), the Glen Cairn Skating Club offers skating instruction to all levels of skaters. We offer a learn-to-skate CanSkate program, a hockey/ringette skills-based CanPowerSkate program and a figure skating STARskate and Competitive Skate program. All ice sessions are held at Bell Sensplex and Jack Charron Arena.
2018-2019 Skating Season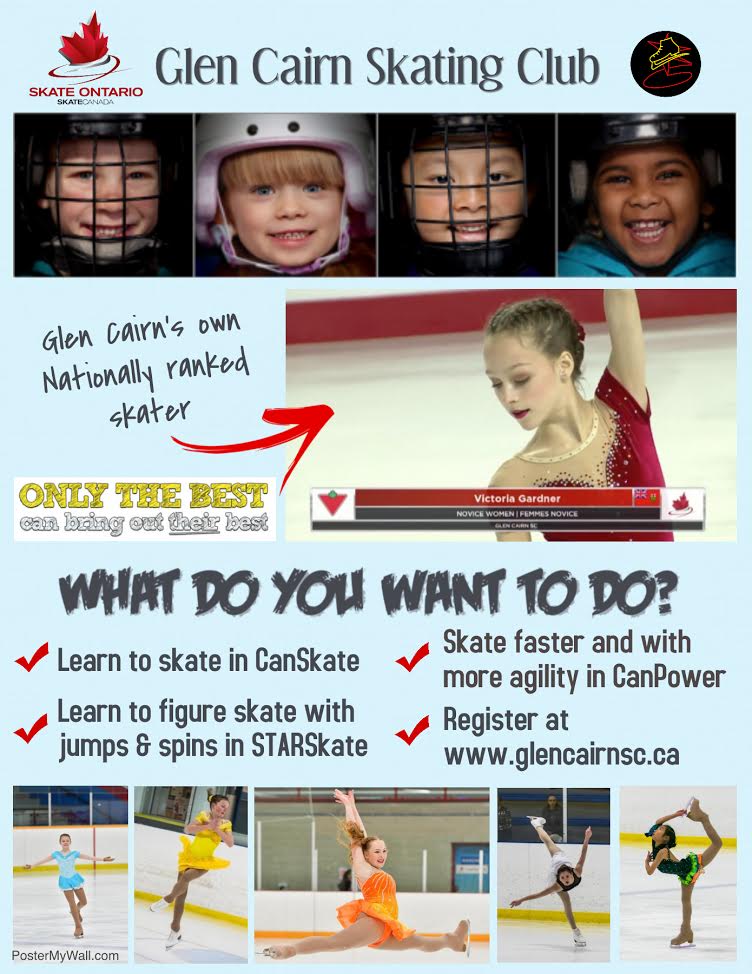 Program schedules are available as a drop-down list on the menu bar. Please register online.
STARSkate Session Qualifications
Junior:
Must have passed at least Stage 4 CanSkate, have figure skates and have hired a coach. (If skater is working on Stage 5, s/he must wear a CSA approved helmet).

Intermediate:
Must have passed COMPLETE STAR 2 Freeskate test and be working on STAR 3 Freeskate, STAR 4 Skills, STAR 4 Dance & Up.

Senior:
Must have passed COMPLETE Senior Bronze or STAR 5 Freeskate test and be working on Junior Silver Freeskate, Junior Silver Skills, Junior Silver Dances & Up.
Guest Skating
Skaters may guest skate on Freeskate sessions that have space by obtaining permission from the Registrar at least 24 hours in advance. You may purchase a guest skating ticket (or bundle of tickets) under the Registration option. Please reserve your guest skate by sending an email request to Karina Korchinski at gcscstarskate@gmail.com
Upcoming Events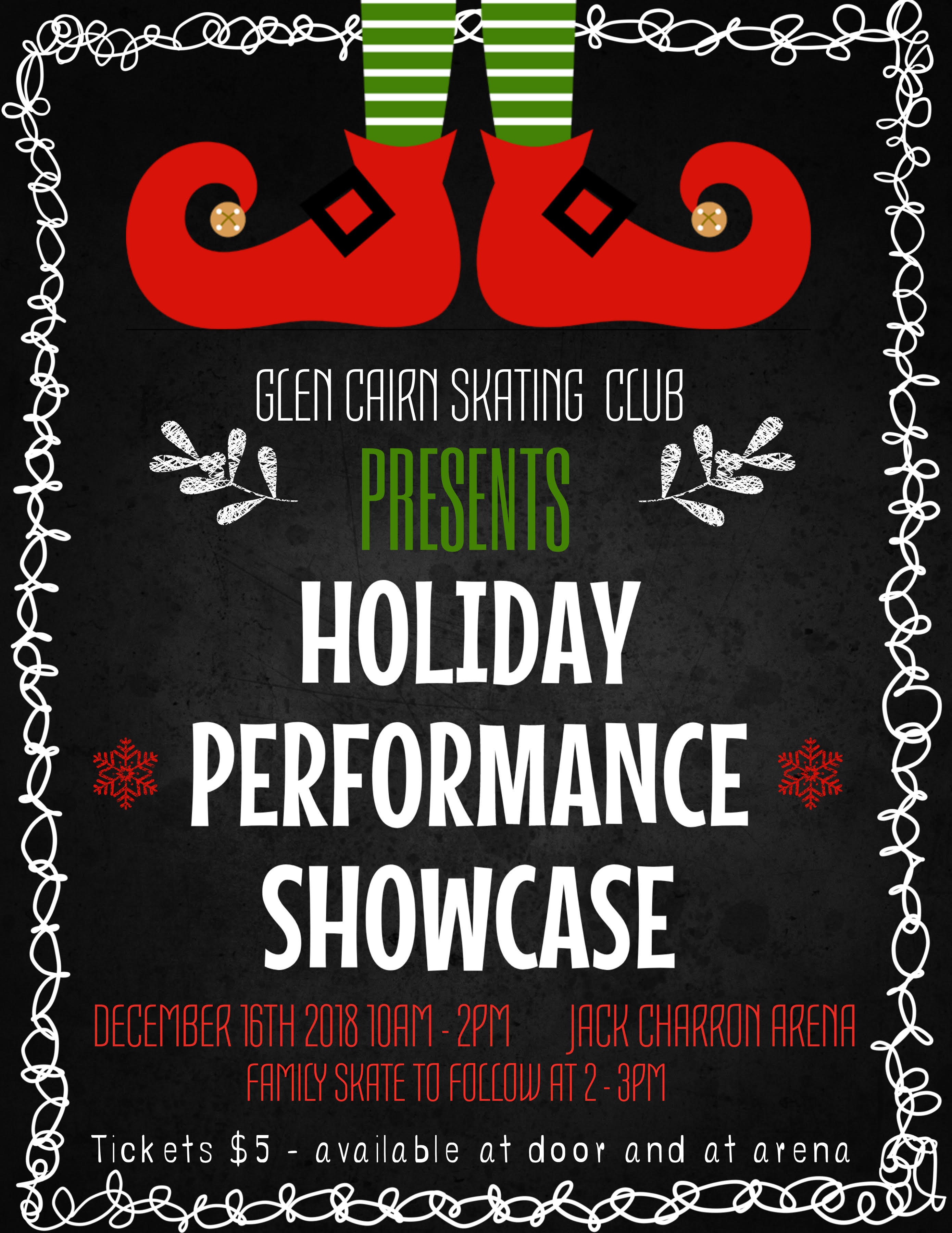 Join us at 10:00 am on December 16 at Jack Charron Arena for our annual Holiday Performance Showcase featuring figure skating by Glen Cairn Skating Club's own STARSkaters. We will have hot chocolate and popcorn and a chance to earn prizes from a raffle and a 50/50 draw. After the show, all are welcome to stay and enjoy a family skate. Tickets are $5 available ahead of time at the rink or at the door.
Be a Club Volunteer
Here is the Volunteer Sign-Up Sheet for those who wish to earn back their volunteer fee by playing music during ice sessions.
Here is the STAR 1-4Series Competition Volunteer SignUp sheet for those who wish to help out with the competition being hosted by Glen Cairn Skating Club on January 12, 2019.
Competitions 2018-2019

The Super Series is under way right now with a competition in Stratford, Ontario from December 14-16.
The STAR 1-4 Series will start in January 2019 with several events around the province, including Glen Cairn Skating Club's very own Love to Skate event at the Kanata Recreation Complex. Anyone wishing to help out at our club event can add their name to the STAR 1-4Series Competition Volunteer SignUp sheet.
For more information on the competition season, visit Skate Ontario to find out more:
Club Jackets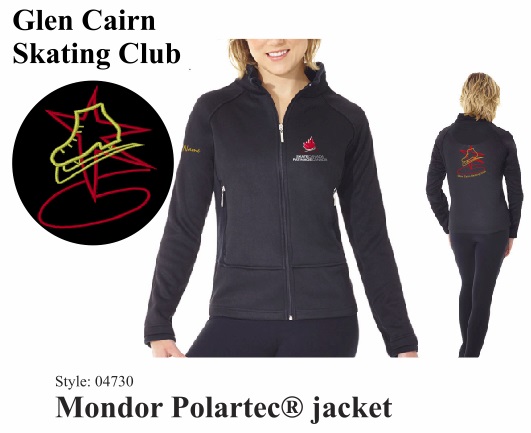 Buy & Sell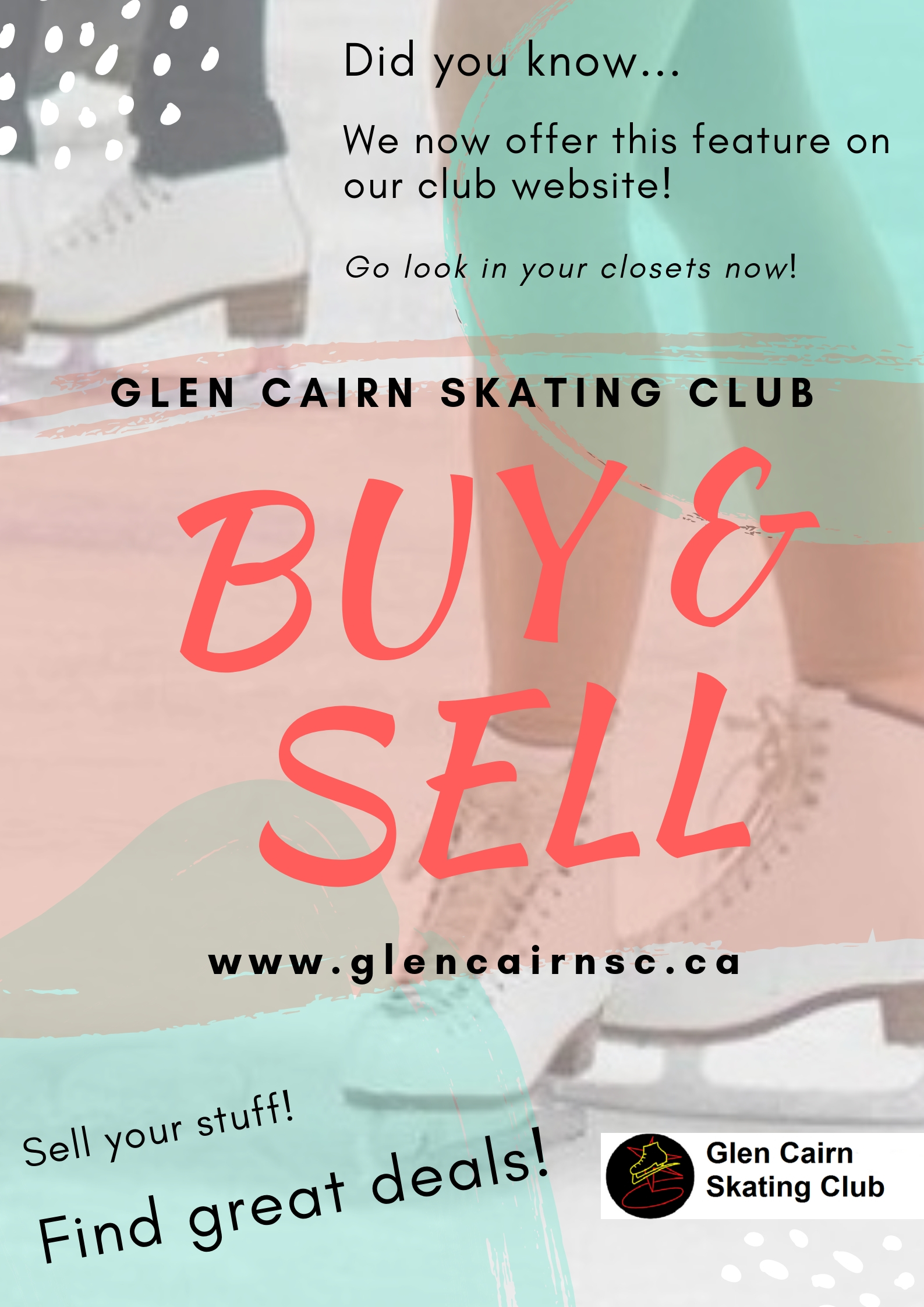 Please Contact the Buy & Sell coordinator to re-home items you no longer use.