Welcome
Based in Kanata, the Glen Cairn Skating Club offers skating instruction to all levels of skaters through a variety of programs: learn to skate in CanSkate, enhance your hockey/ringette skills in CanPowerSkate; and figure skate in STARskate and our competitive Academy program. Ice sessions are at Bell Sensplex and Jack Charron Arena.
STARSkate
Holiday Performance Showcase
Tickets & Registration
Tickets are $5, available in advance at the rink and for sale at the door on the day of the event.
Entry is included for skaters registered to perform in the show. Registration for the showcase is now OPEN; please register before December 9.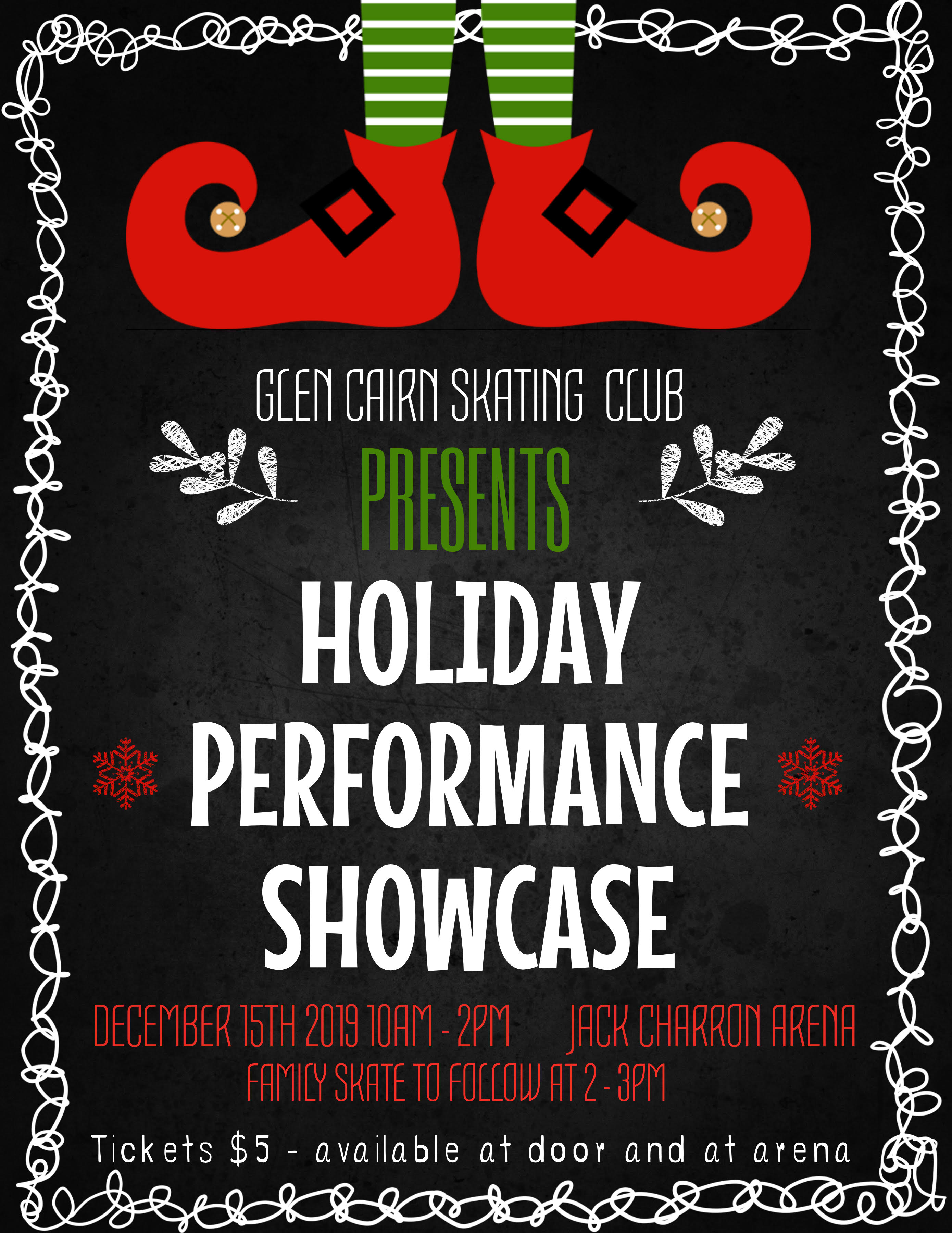 Our annual Holiday Performance Showcase will take place on Sunday, December 15, 2019 at Jack Charron Arena.
Performances will feature figure skating by Glen Cairn Skating Club's own Academy and STARSkaters of all levels. Family and friends are welcome to come out and support the club. There will be hot chocolate and popcorn, a chance to earn raffle prizes and a 50/50 draw.
After the show, all are welcome to stay and enjoy a family skate.
Competitions
Skate Canada Challenge
Because she placed in the top 16 Pre-Novice Women at the Sectionals Championships, Lucille Yang qualified to the Skate Canada Challenge in Edmonton, Alberta held November 27 - December 1, 2019.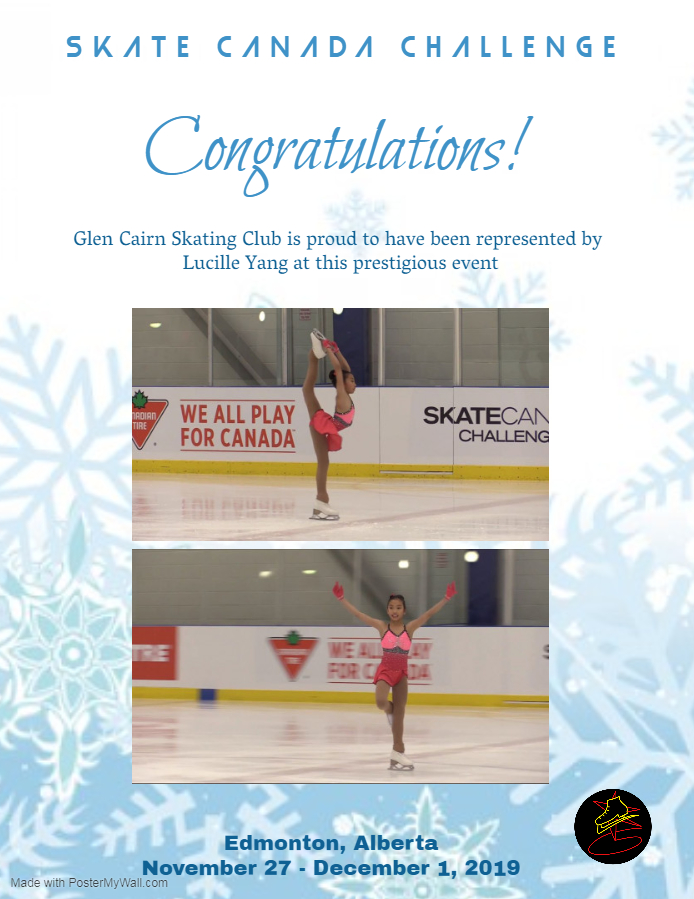 Super Series
Athletes at the STAR 5 through Gold, Pre-Juvenile and Juvenile levels must register for the Super Series for their scores to be tracked and listed in ranking order to qualify for the Skate Ontario Provincial Championships taking place March 26-29, 2020.
STAR 1-4 Series
This competition series for skaters in STAR 1 through STAR 4 will get underway November 29 - December 1 at South Courtice Arena in Bowmanville.
Good luck to all and don't forget to SMILE!