Welcome
Based in Kanata (west end of Ottawa), the Glen Cairn Skating Club offers skating instruction to all levels of skaters. We offer a learn-to-skate CanSkate program, a hockey/ringette skills-based CanPowerSkate program and a figure skating STARskate and Competitive Skate program. All ice sessions are held at Bell Sensplex and Jack Charron Arena.
2018-2019 Skating Season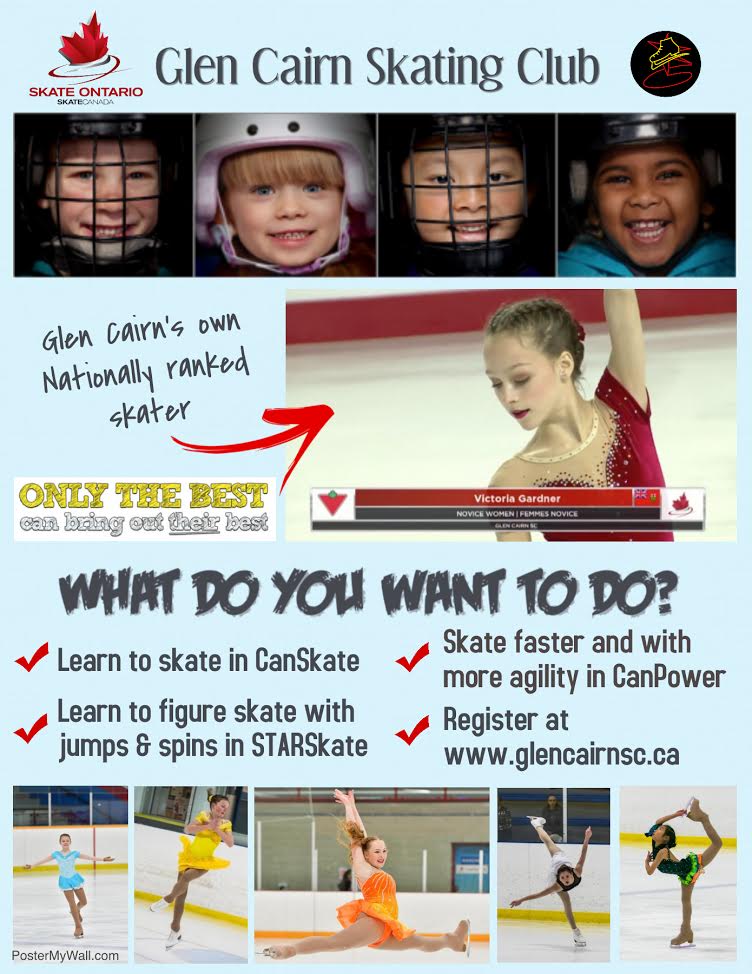 Fall registration is NOW OPEN for:

- CanSkate
- CanPower Skate
- STARSkate
Program schedules are available as a drop-down list on the menu bar. Please register online...and figure skaters: don't forget to buy your Special Events and Performance Ice on a separate drop-down selection.
Session Qualifications
Junior:
Must have passed at least Stage 4 CanSkate, have figure skates and have hired a coach. (If skater is working on Stage 5, s/he must wear a CSA approved helmet).

Intermediate:
Must have passed
COMPLETE
STAR 2 Freeskate
test
and be working on
STAR 3 Freeskate, STAR 4 Skills, STAR 4 Dance & Up
.
Must have passed COMPLETE Senior Bronze or STAR 5 Freeskate test and be working on Junior Silver Freeskate, Junior Silver Skills, Junior Silver Dances & Up.
Be a Club Volunteer
The Volunteer Sign-Up Sheet is now ready for those who wish to earn back their volunteer fee by playing music during ice sessions. Please stay tuned for other volunteer opportunities throughout the season.
Upcoming Events
PA Clinic
The Glen Cairn Skating Club would like to invite all interested skaters that are 10 years old and at least at the Intermediate level to come join our Program Assistant Team for CanSkate this season.

We are hosting a PA clinic on Saturday, September 22, 2018 from 9:00 am -
12:00 pm at Jack Charron Arena.
*Participate in On-ice & Off-ice Training
*See how the CanSkate
sessions are set up
*Learn the Skate Canada Program
Skills & Circuits
*Follow Energetic Warm-ups
& Cool-downs
*Listen to the Fun Music & Q's
for changing groups
*Understand your PA Duties
*Pick up tips on how to help
NEW Skaters & Parents
Plus much more…
Bring skates, warm clothing,
pen & paper J
*NB: All returning PAs are
REQUIRED to attend
PLEASE RSVP to Marie terry.hamelin@sympatico.ca
by September 15, 2018
Thank You!
Glen Cairn Skating Club would like to thank Olympic and World coaches Robert Tebby and Tugba Karademir for the Mini-Seminar that was held on September 15. What a great start to the 2018-2019 season!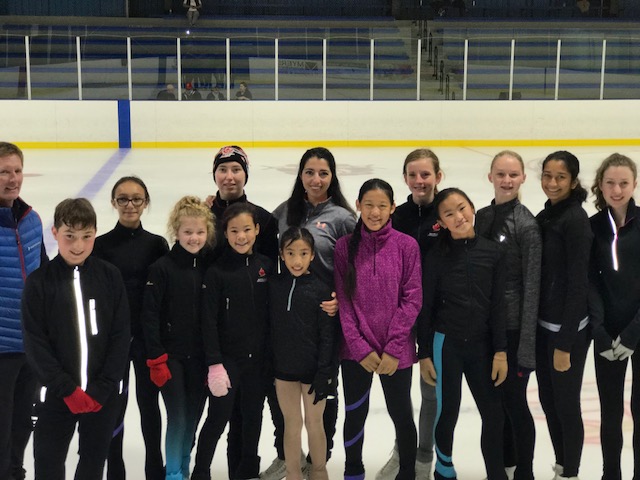 Performance Ice
Our first Performance Ice of the season took place on Wednesday, September 19
from 6:00 - 8:00 pm at Bell Sensplex. It was great to see the skaters' routines and get feedback from an evaluator. Beautiful skating, everyone!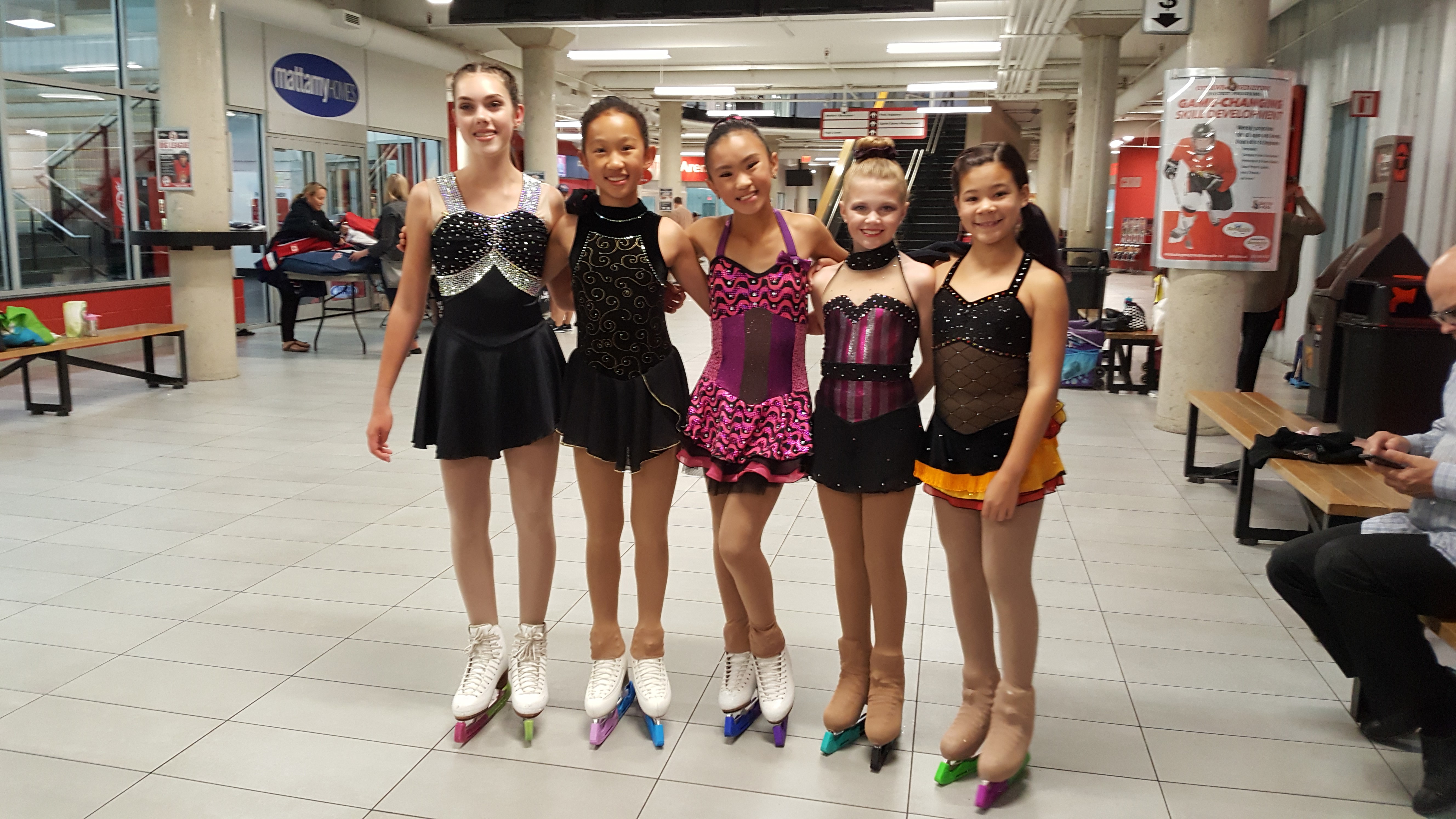 Competitions 2018-2019

The next competition in the Sectionals Series is Autumn Skate to be held in Paris, Ontario from September 28-30, 2018.
The Super Series will get underway with a competition in Huntsville from October 19 - 21, 2018.
The STAR 1-4 Series will start in January 2019 with several events around the province, including Glen Cairn Skating Club's very own Love to Skate event at the Kanata Recreation Complex.
For more information on the upcoming competition season, visit Skate Ontario to find out more:
Club Jackets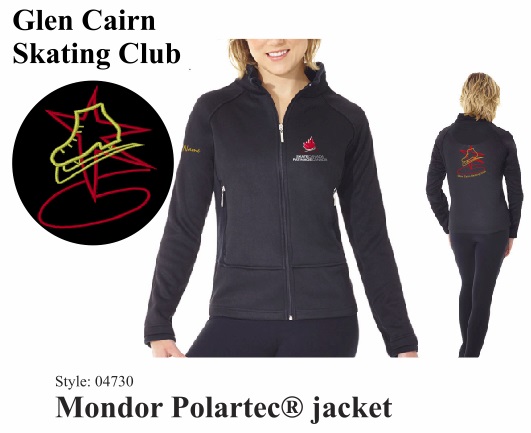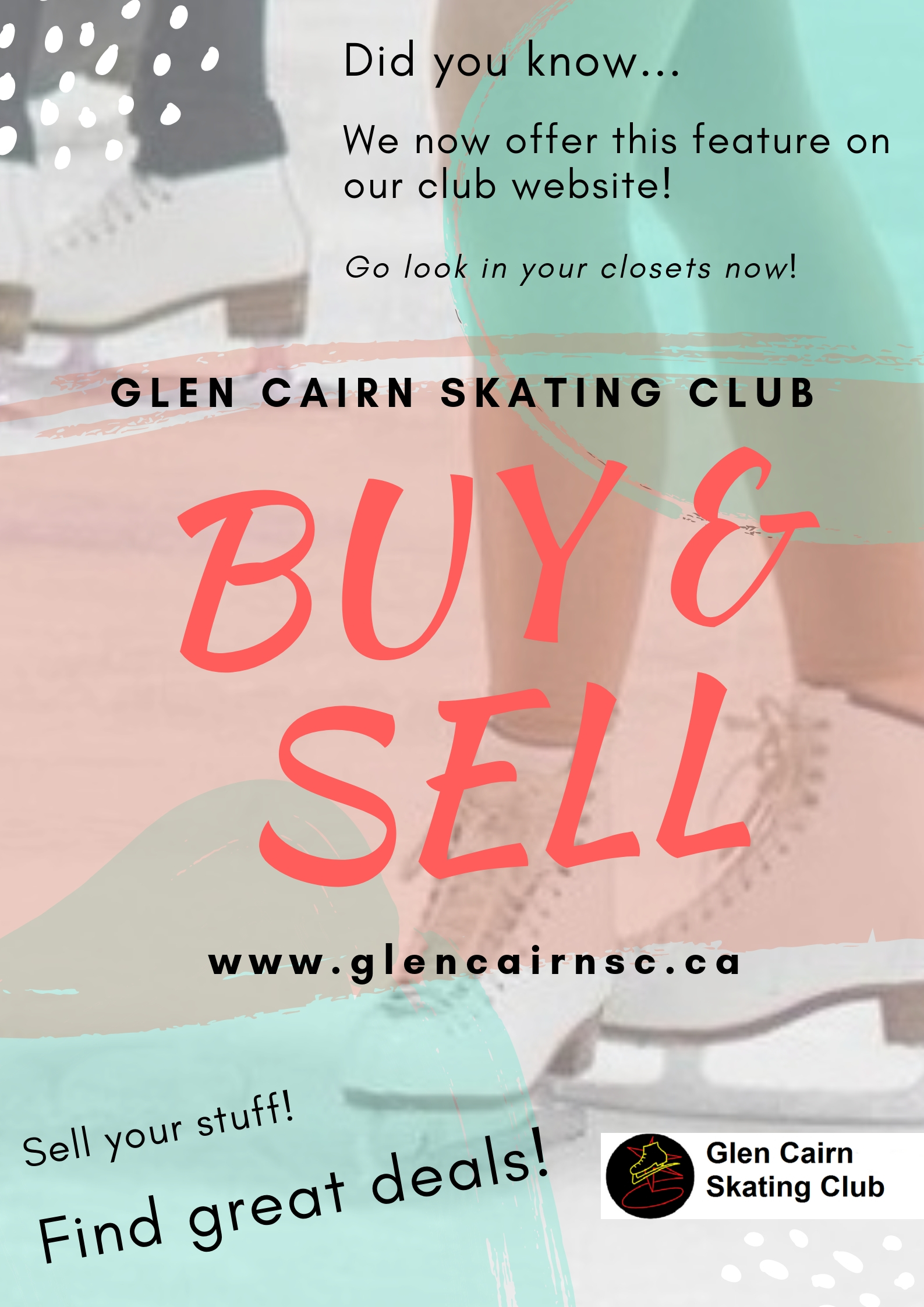 Our Buy & Sell section is now OPEN for business. Find great deals on (sometimes barely) used items, or contact the Buy & Sell coordinator to re-home items you no longer use. This is a great way to recycle and SAVE!