Welcome
Based in Kanata, the Glen Cairn Skating Club offers skating instruction to all levels of skaters through a variety of programs: learn to skate in CanSkate, enhance your hockey/ringette skills in CanPowerSkate; and figure skate in STARskate and our competitive Academy program. Ice sessions are at Bell Sensplex and Jack Charron Arena.
Summer 2019
Summer Guest Skating
Skaters may purchase guest skating directly through the STARSkate Summer registration link up to and including August 21.
Summer Test Day
Test Day will be held on Thursday, August 22.
Congratulations!
Glen Cairn Skating Club's own Lucille Yang finished 2nd in the Pre-Novice Women's event at the Sectional Series North York Summer Skate competition, held August 15 - 18, 2019.
Way to go, Lucille!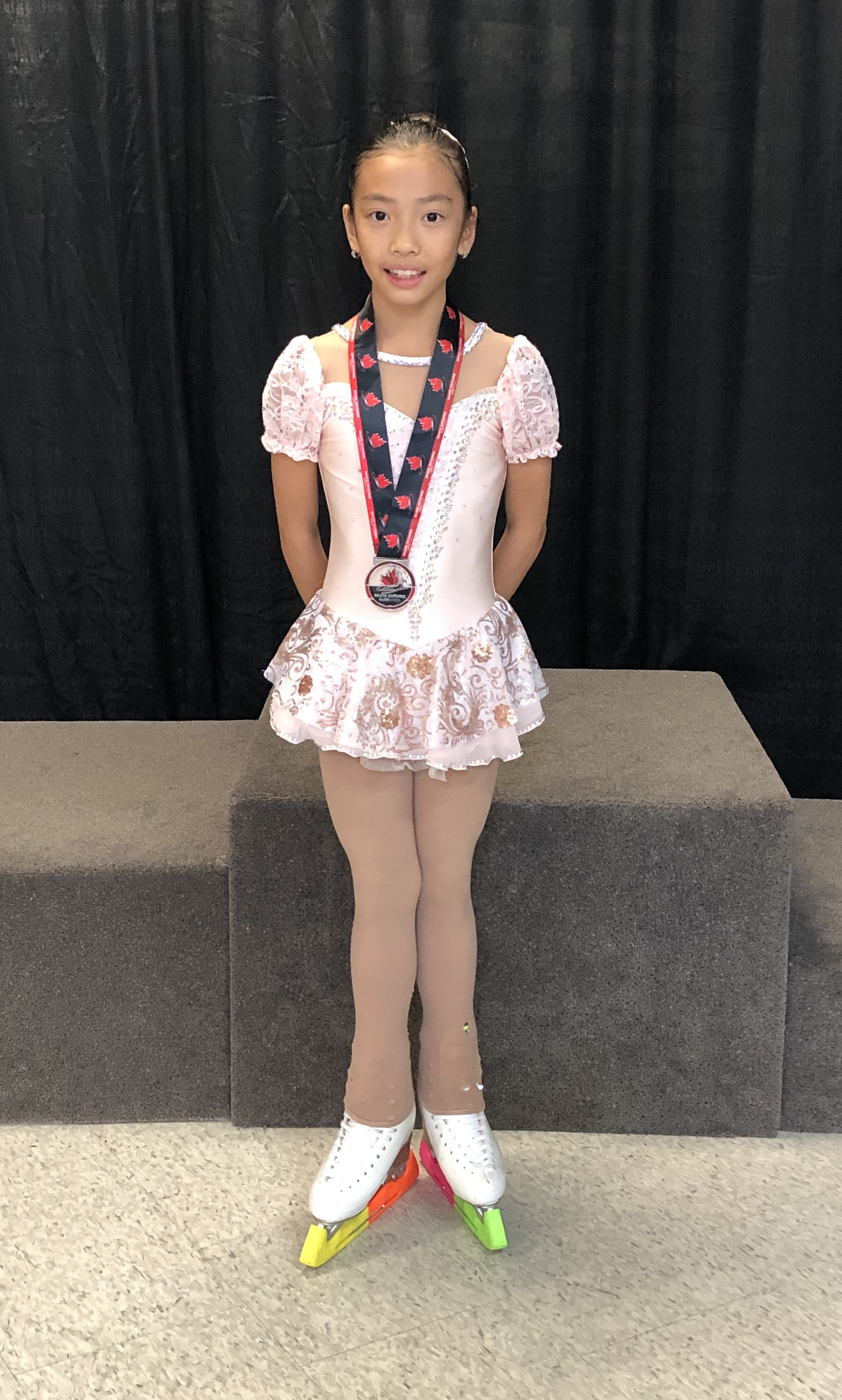 Fall & Winter 2019/2020
Schedules are up and registration is OPEN for:
STARSkaters are invited to refer to the schedule and discuss with their coach the best training plan for the upcoming season before registering. PLEASE REFER TO THE REGISTRATION PAGE FOR LEVEL QUALIFICATIONS.
STARSkate
Academy Training
NEW THIS SEASON, Academy Training for STAR 1-4 skaters will take place on alternating Sundays and for STAR 5+ skaters on Thursdays. Please refer to the email of July 31 that explains the program.
The process for securing a spot in our Academy Training program is as follows:
1. Discuss with your coach whether the Academy Training program is a good fit for your skater
2. Together with your coach, decide on a schedule that meets the eligibility requirements for enrollment in the Academy Training program (at least TWO regular sessions for STAR 1-4 and THREE regular sessions for STAR 5+)
3. Register online for your regular program selections
4. Email the STARSkate Registrar and copy your coach to request your reservation within the Academy Training program
Once your online registration is verified and confirmed, you will receive an electronic invoice for the Academy portion of your training.
Boys Only Sessions
Also NEW THIS YEAR, every other Sunday Glen Cairn Skating Club is offering Boys Only Sessions, open to both club members and male skaters from other clubs.
Mini Seminar
The Glen Cairn Skating Club is hosting a Mini-Seminar to start off our 2019-20 season with World & Olympic coaches Robert Tebby & Tugba Karademir from the Mariposa Skating School in Barrie, Ontario.
SATURDAY, SEPTEMBER 14, 2019
from 9 am-12 pm at Jack Charron Arena
We will have on-ice sessions at Jack Charron Arena and off-ice classes at Capital City Dance Studio Kanata & Jack Charron Arena.
Group 1 (STAR 1-4 skaters)
9:00 am - 10:20 am (Jack) – On-ice
10:40 am - 11:40 am (Jack)– Off-ice
Group 2 (STAR 5 & Up skaters)
9:00 am - 10:00 am (Studio) – Off-ice
10:30 am - 11:50 am (Jack) – On-ice

Mini-Seminar Fee $85*

*NOTE: skaters who have registered for Academy Training are automatically registered for this seminar - PLEASE DO NOT REGISTER TWICE!
Volunteering
You can earn back your Volunteer Fee by donating 10 hours of your time to the club.
One way to help out is by playing music on our skating sessions. Please sign up for the sessions of your choice through this link:
Would you like to be a PA?
The Glen Cairn Skating Club invites all interested skaters that are 10 years old and at least a STAR 3,4,5 level skater to come join our Program Assistant Team for CanSkate this season.We are hosting a PA clinic on:

Saturday, September 21, 2019
9:00 am-12:00 pm at Jack Charron Arena*Offering both On-ice & Off-ice Training
*See how the CanSkate sessions are set up
*Learn the Skate Canada Program Skills & Circuits
*Follow Energetic Warm-up & Cool-downs
*Listen to the Fun Music & Q's for changing groups
*Understand your PA Duties
*Tips on how to help NEW Skaters & ParentsPlus much more…Bring skates, warm clothing, pen & paper*NB: All returning PA's are REQUIRED to attendPLEASE RSVP to Marie: terry.hamelin@sympatico.ca
by September 14, 2019



Club Jackets