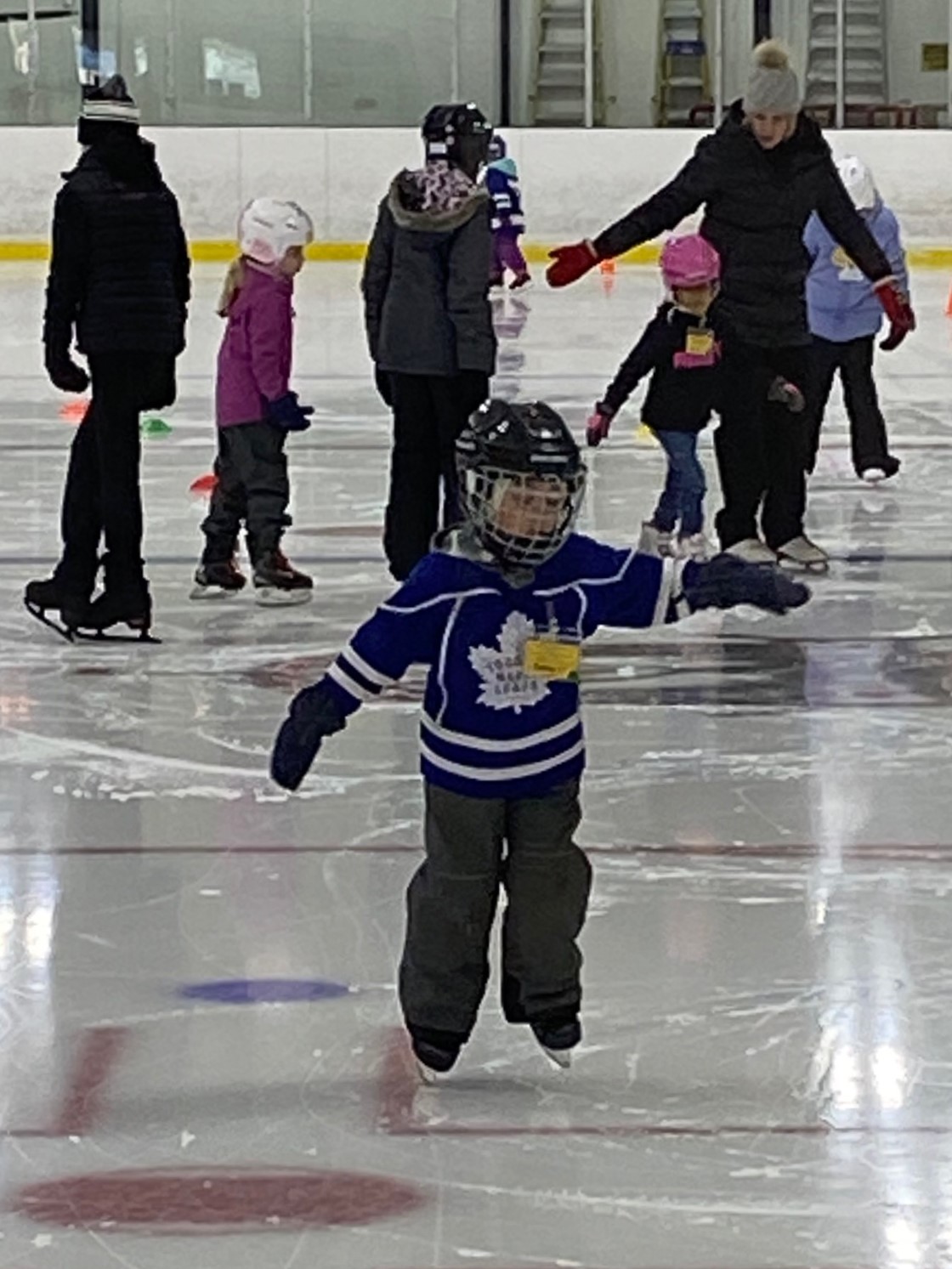 A dynamic learn-to-skate program that focuses on fun, participation and basic skill development.
Based on Sport Canada's long term athlete development (LTAD) principles, CanSkate centers on physical literacy and the fundamental skills needed to take part in any ice sport or to skate as a recreational activity.
Who's it for?

For beginners of all ages, children or adults, as well as for those wishing to improve their basic skills whether their focus be for figure skating, hockey, speed skating or just skating for fun.
Who teaches it?

NCCP-trained professional coaches, assisted by trained program assistants.
What will you learn?

A complete series of balance, control and agility skills taught in six stages of learning that pertain to hockey, ringette, speed skating and figure skating as well as general recreational skating. CanSkate uses nationally-tested and proven curriculum and delivery methods that guarantee skater success in developing stronger basic skills and developing them faster.
What can you expect?

Action, movement and fun! Lessons are given in a group format with a coach-to-student ratio of a maximum 1:10. Skaters progress at their own rate and coaches make sessions active using teaching aids, upbeat music and a wide variety of activities that create a motivational environment and promote learning. Badges, ribbons and other incentives are used to benchmark skaters' progress and reward effort and participation.
What do you need to participate?

All you need are skates, a CSA-approved hockey helmet, long pants, mittens, warm sweater or jacket. Dress in layers – it will get warm!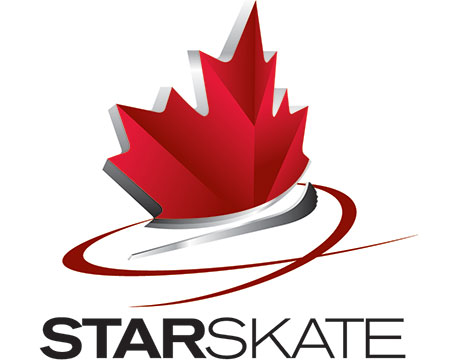 Skills, Tests, Achievement, Recognition – this is what STARSkate is all about!


STARSkate offers opportunities for skaters of all ages to develop fundamental figure skating skills in the areas of ice dance, skating skills, free skate and interpretive skating. Unique in Canada, this program teaches figure skating skills in a group and/or private lesson format in a progressive and sequential manner and includes specifically designed awards and incentives.

Skaters have the opportunity to take Skate Canada Tests through a nationally standardized testing system. When you register for a STARSkate program, you also become a member of Skate Canada and will have access to:
complimentary Gold Test pins
competitions
awards and incentives
progress updates and report cards
the opportunity to be talent-scouted
personal growth and the development of important life skills such as goal-setting, self-discipline, confidence, time management, healthy lifestyle and coping strategies to deal with success and failure

How STARSkate works
The STARSkate program consists of figure skating skills in four areas: Skating Skills, Ice Dance, Free Skate and Interpretive. Each area is divided into the following levels:
Primary Level Tests
• Skating Skills: Preliminary, Junior Bronze
• Free Skating: Preliminary, Junior Bronze
• Dance: Preliminary, Junior Bronze
• Interpretive: Introductory
Intermediate Level Tests
• Skating Skills: Senior Bronze, Junior Silver
• Free Skating: Senior Bronze, Junior Silver
• Dance: Senior Bronze, Junior Silver
• Interpretive: Bronze
Senior Level Tests
• Skating Skills: Senior Silver, Gold
• Free Skating: Senior Silver, Gold
• Dance: Senior Silver, Gold, Diamond
• Interpretive: Silver, Gold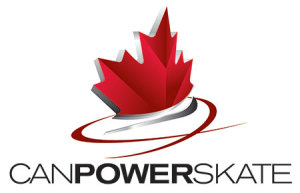 An action-packed, high energy instructional power skating program geared to hockey and ringette skaters that focuses on balance, power, agility, speed and endurance.
Skills, techniques and conditioning drills are taught in a progressive format that emphasize proper mechanical execution and also how the skills apply to game situations.

CanPowerSkate provides an alternative to figure skating and is an excellent complement for those athletes playing on hockey or ringette teams. Its unique skill award program provides incentives and motivation for skaters to continue to achieve.

CanPowerSkate is geared to skaters aged approximately six or older who already have basic forward and backward skating skills (be able to skate the length of the rink using alternate strides) and are able to stop on command without use of the boards. For safety reasons participants should wear full hockey/ringette equipment that is CSA approved. The coach to skater ratio is 1:10

Pre-CanPower
Designed for younger skaters, approximately four to six years of age who can stand up on skates and move forward (shuffle, walk or glide) who may not be ready for CanPowerSkate Level 1.

Pre-CanPower helps develop basic skating abilities in a power skatingspecific environment, including balance skills, forward and backward skating, stopping, turning and agility skills. The curriculum is presented in three progressive levels complete with its own awards to encourage participation and motivate skaters.

Pre-CanPower has been designed to run concurrently with CanSkate sessions.