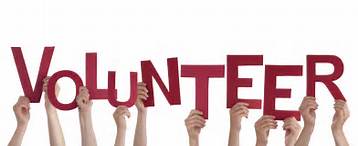 The Glen Cairn Skating Club is an organization run by volunteers, namely the parents and families of our skaters. The club would literally not be able to continue exist without the help of volunteers. As a result, each year our club requires families to volunteer 10 hours of time for each skater registered to support the activities of the club. We have many opportunities for volunteers to use their talents and skills for a few hours over the course of the year.
As part of the STARSkate registration process, we will collect a volunteer fee $125 per skater. At regular intervals during the year, the volunteer coordiantor will review the hours completed by families and upon completion of the 10 hours of volunteer work, $125 volunteer fee will be refunded. Refunds will be processed in the same manner in which the original payment was made. Please note that Program Assistant hours do not count toward the volunteer hours. Skaters signing up for guest skating and who are guests from other clubs pay the non-club member prices for sessions and therefore, are not expected to pay the volunteer fee.
The coaches of the Glen Cairn Skating Club rely on and request volunteers to play music during the STARSkate sessions. The parents/guardians of all STARSkaters are kindly requested to share in the responsibility of playing music during the sessions. Adult skaters not requiring music are exempt from playing music. Details on how the music playing will be organized will be shared before the start of the season by the Volunteer Coordinator and families will be able to book time slots online. Time slots for playing music will be available on first come, first served basis so don't delay in booking the time slots that best suit your schedule!
Thank you for helping to make our Club the best that it can be!