STAR 1-4 Performance Ice
Despite the current pandemic restrictions (maximum of 10 on the ice, no spectators), STAR 1-4 Academy held its first Performance Ice of the season on Sunday, October 18, 2020 with part of the group. Good job social distancing, skaters! You look great in your costumes and we can't wait to see your new solos when we are allowed to gather in larger groups again.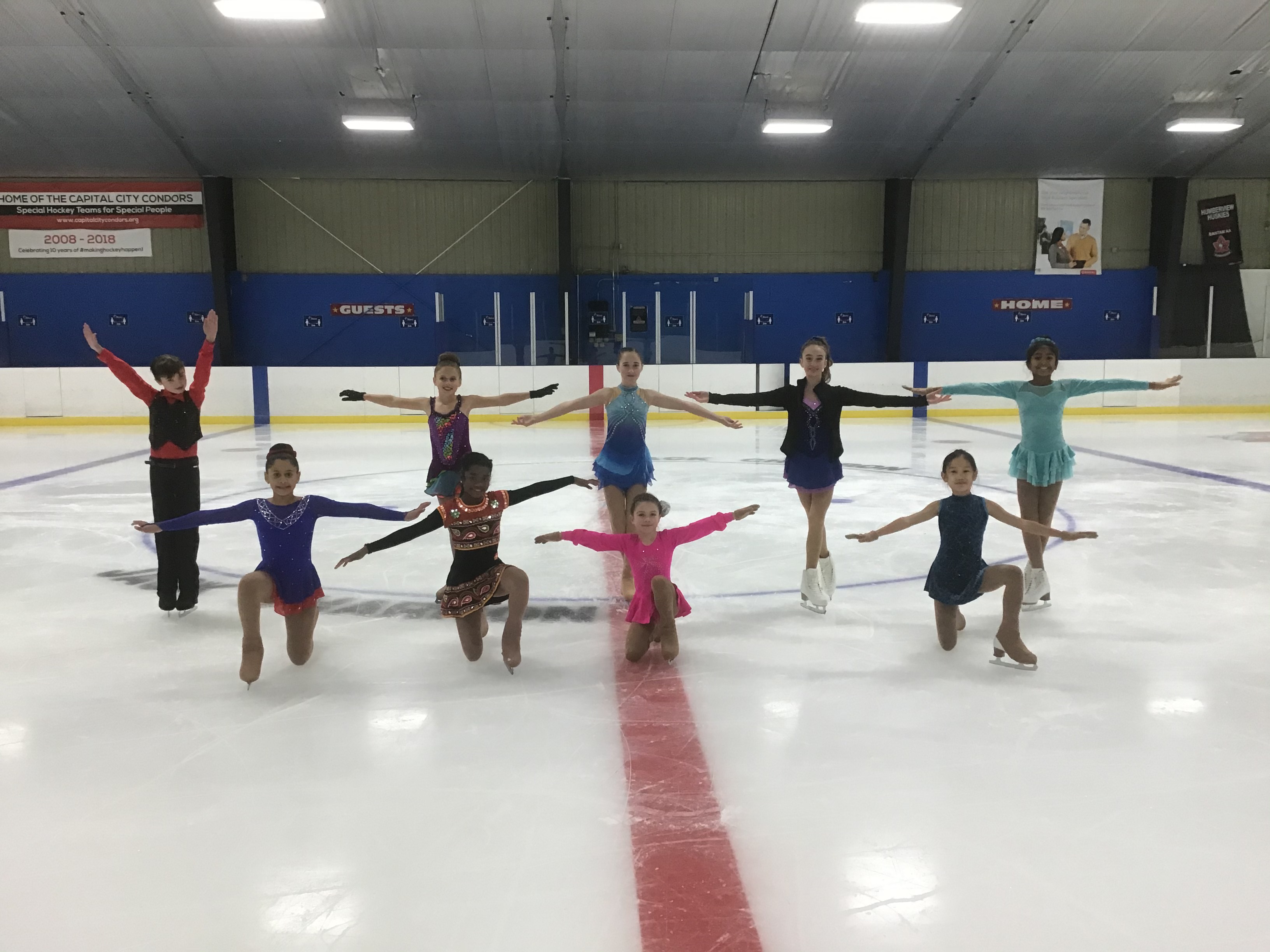 Delayed Club Awards
Due to the pandemic, Club Awards from 2019-2020 were handed out late in the summer of 2020 (in a socially-distanced manner).
Here are just a few of them. Congratulations to all!