News
2-DAY SKATER DEVELOPMENT SEMINAR WITH RAVI WALIA
posted Apr 30, 2019, 5:04 PM

The Glen Cairn Skating Club welcomed Canada's very own Olympic & World Coach from Edmonton, Alberta, ISU, Technical Specialist and Skating Director of Ice Palace Skating Club (West Edmonton Mall), Ravi Walia to run a two-day seminar hosted by our club.

Ravi Walia holds the 2013 & 2018 Skate Canada's Coaching Award of Excellence and is the Coach of Kaetlyn Osmond, three-time National Champion, 2018 World Gold Medalist & 2018 Olympic Bronze Medalist.
The seminar was held Monday, April 29th & Tuesday, April 30th at Bell Sensplex, 1565 Maple Grove Rd, Kanata. 55 skaters and 11 coaches from 13 clubs took part.

Included in the 2-Day Seminar:
* 4 on-ice sessions (per group), focusing on edges/footwork & jumps/spins
* 5 off-ice sessions (per group), focusing on mental training, strength, stretches, flexibility & injury prevention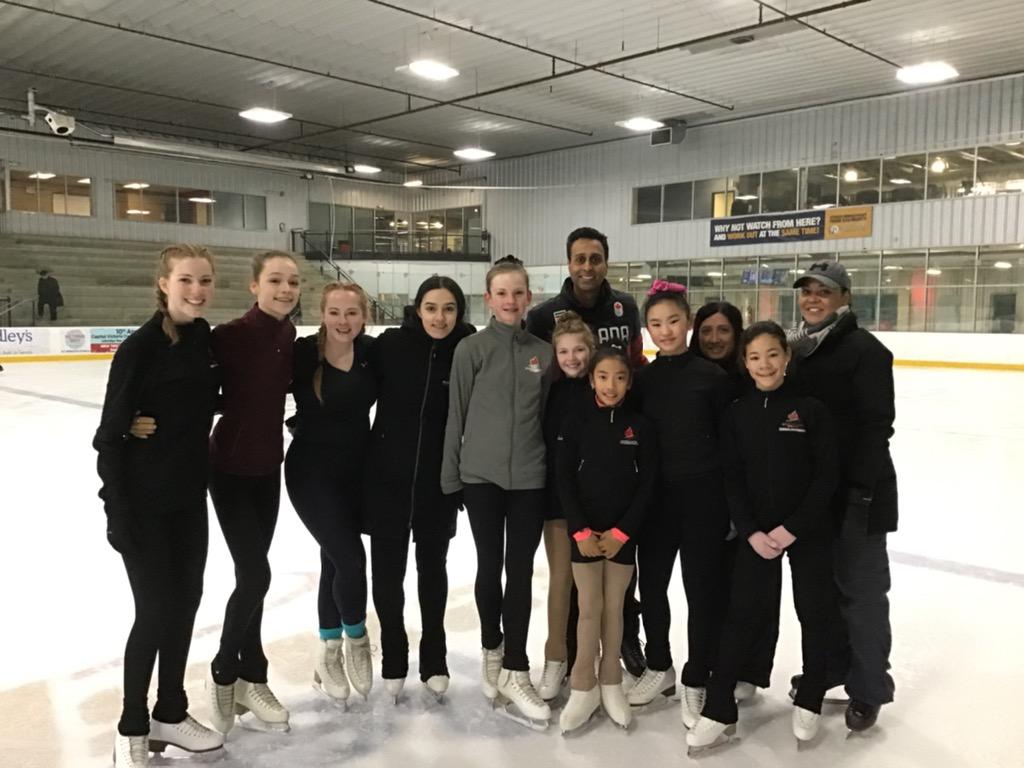 Ravi Walia with coaches Mariana Sanchez-Maya, Marie Palladini-Hamelin and Ashley Holmes and some of our competitive skaters.
AGM & SKATING AWARDS BANQUET
posted Apr 13, 2019, 10:29 PM
The Glen Cairn Skating Club Annual General Meeting and Awards Banquet will be held on Saturday, June 8, 2019 at Amberwood Lounge & Eatery in Stittsville. All our skating families are welcome and encouraged to attend.

This club belongs to all of us, and could not run without the commitment of its coaching staff and many parent volunteers. You are ALL invited come out to acknowledge everyone's hard work and dedication throughout the skating season. This event is a great way to get to know each other better, share our appreciation, and find out how to get more involved.