News
SPECIAL EVENT: SPINNING TO SUCCESS
posted Nov 28, 2017, 12:59 PM
The Glen Cairn Skating Club hosted our second "SPECIAL EVENT" session on SUNDAY NOVEMBER 26th from 10:00-10:50am at Jack Charron Arena. All STARSkaters (junior/intermediate/senior) were encouraged to support this special opportunity and we had a total of 16 registrants.

"Spinning to Success" was run by TUGBA KARADEMIR, a Technical Specialist & Associate Coach with our club. She helped our skaters improve their Spinning Quality with stronger positions and better balance and offered tips on how to center spins and expose the skaters to different variations to enhance their technical points for tests & competitions.
Future Special Event Dates:
- Sunday January 21/18
- Sunday February 18/18
- Sunday March 25/18
SANTA CLAUS PARADE
posted Nov 14, 2017, 8:07 AM
Sunday November 19th is parade day. Here is the information you will need to know for drop off and pick up of participants. All GCSC skaters are welcome and encouraged to take part!


- GCSC staging area number is #17, located on Terry Fox Drive as it has been in past years.

- We have permission to allow vehicles with parade participants to drive through the barrier on the west side of Terry Fox at Winchester, and to drive around the median on the east side Terry Fox to safely drop off parade participants. You must drive carefully and you must pay attention to the directions of the police and Lions members manning that area. Discharge your passengers only on the east side of the median when fully stopped. You cannot drive through the staging area. You cannot park in this area or in the staging area.

- Please be at the staging area by 12:30 pm as the parade starts at 1:20 pm.

- Dress according to the weather conditions, and please wear GCSC clothing and colours if you have.

- After the parade, pick up is at the Hazeldean Mall approximately 3:30 pm.

- Remember to bring a non perishable food item as this covers our entry fee and helps our local food bank.
If you have any questions please contact glencairnsc@gmail.com

Hope to see everyone there!
CONGRATULATIONS
posted Nov 13, 2017, 5:28 PM

The Glen Cairn Skating Club would like to congratulate Victoria Gardner on her recent performance at Sectionals in Oakville, November 2-5. After a great summer competition showing, with her 3rd place finish at Minto Competition (July 28th-31st) and her 4th place finish at Montreal Summer Championships (August 10th-13th) in Novice Women's Singles, Victoria finished 6th overall in Ontario for summer series final and earned her spot to compete.
Way to go, Victoria! Glen Cairn Skating Club is very proud of you!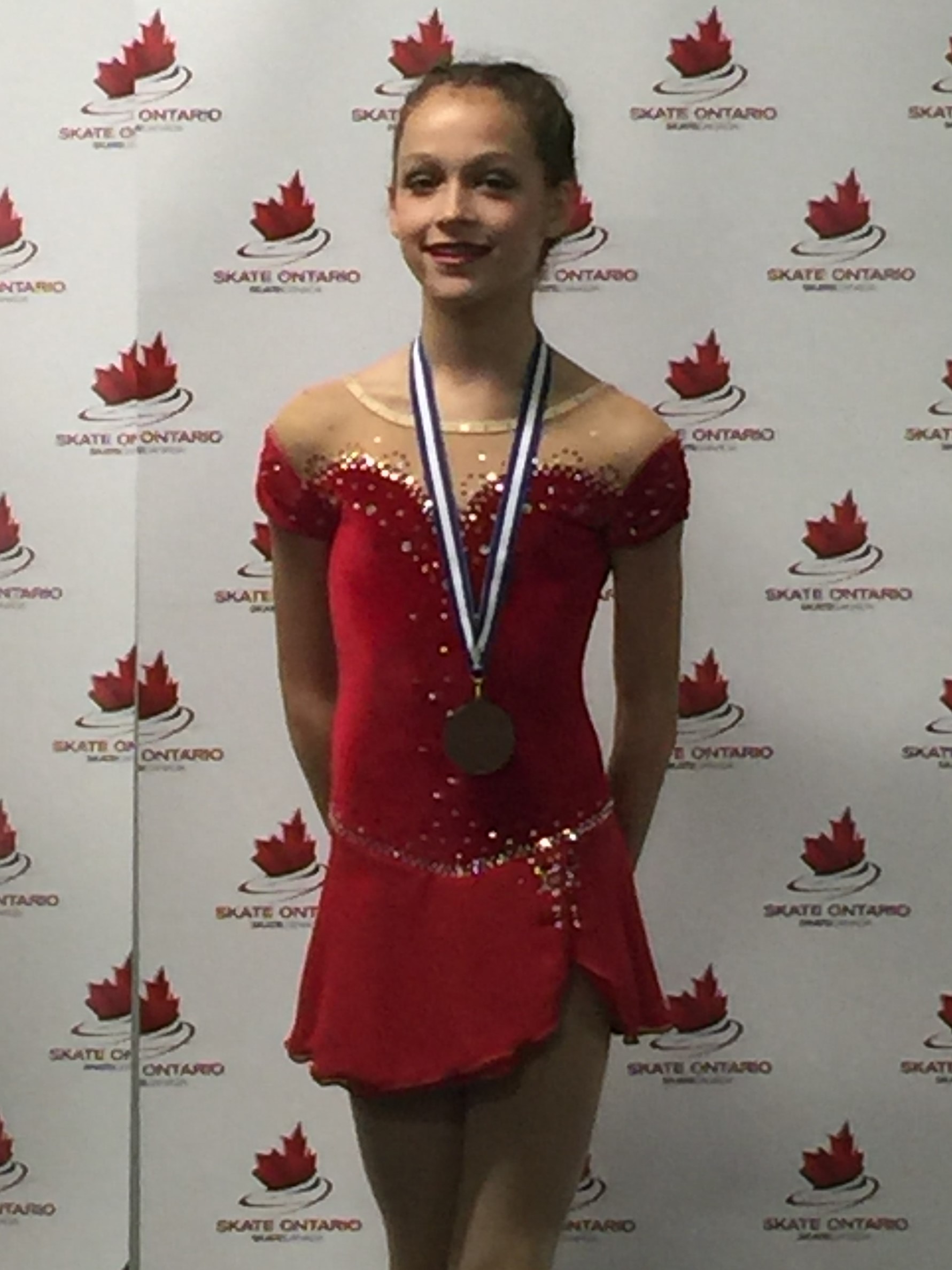 WORKSHOP: MIND-BODY PERFORMANCE WITH SPECIALIST REBEKAH DIXON
posted Nov 11, 2017, 7:19 PM
Rebekah Dixon has created the Mind-Body Performance Coaching Program and Workshops, empowering figure skaters with the tools to achieve peak athletic and life performance. With her NCCP Level 2 Certification and over 15 years of experience in singles coaching and choreography, she knows firsthand the kind of dedication and commitment required to excel in this sport and how training the mind can take performance to the next level. 18 participants from our club and neighbourng skating clubs benefited from Rebekah's expertise and learned numerous techniques that they can now use to enhance their own skating performance. The workshop was held on Saturday November 11th, 2017 at KRC - Hall D, 100 Walter Baker Pl. Kanata from 1:30 - 3:00pm.