News
SKATE ONTARIO SECTIONALS CHAMPIONSHIPS
posted Nov 5, 2018, 2:53 PM
Congratulations!
The annual Skate Ontario Sectionals championships took place in Oakville, Ontario from November 1-4, 2018.
Glen Cairn Skating Club's own Victoria Gardner placed 13th in the Junior Women category, qualifying to move on to the Skate Canada Challenge, which will take place in Edmonton, Alberta from November 28 - December 2.
Way to go, Victoria! Glen Cairn Skating Club is very proud of you!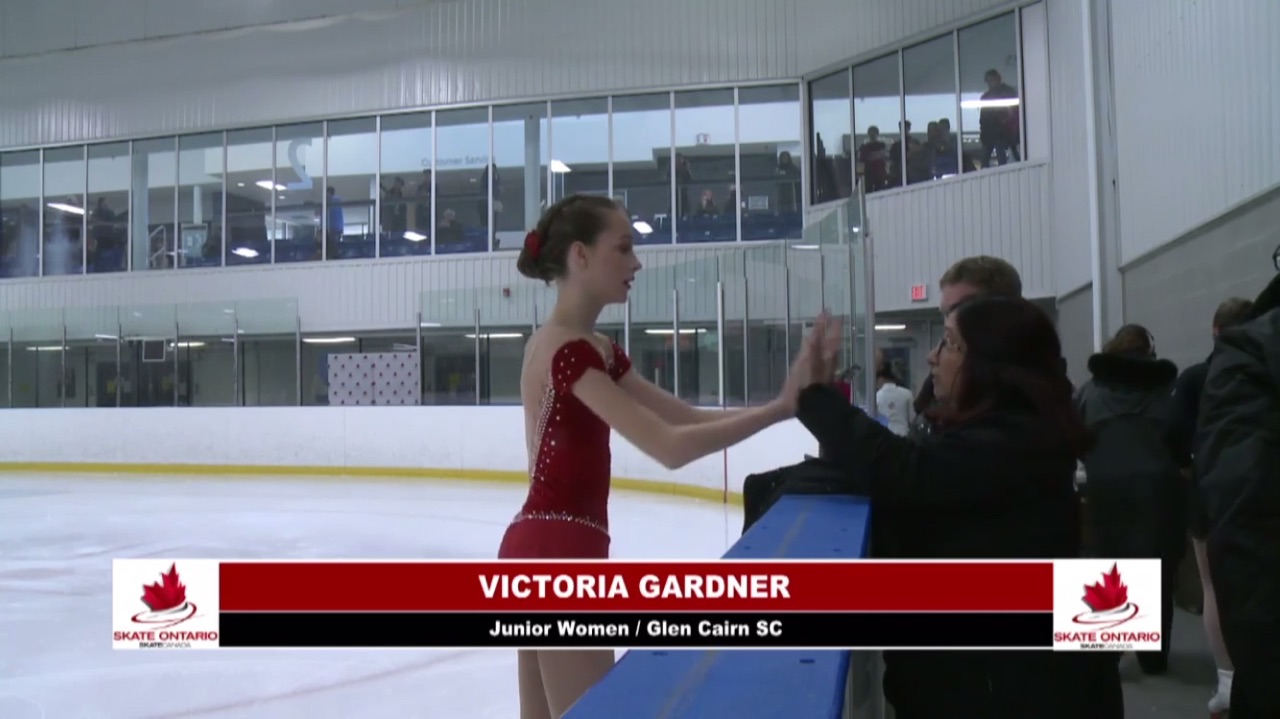 A VARIETY OF SKATING DISCIPLINES
posted Oct 28, 2018, 6:15 PM
The Glen Cairn Skating Club hosted our first SPECIAL EVENT session of the 2018/19 season on SUNDAY, OCTOBER 28th from 10:00-10:50 am at Jack Charron Arena. All STARSkaters (Junior/Intermediate/Senior) were encouraged to sign up and try something different and exciting.

We are pleased to have offered
"A Variety Of Skating Disciplines" with Coach TUGBA KARADEMIR.

Tugba enhanced multiple aspects of the participants' skating (Jumps, Spins, Field Moves…etc.) while teaching them how to get the most points out of what they do every day!


Future Special Event Dates:
Sunday November 25/18
Sunday February 17/19
Sunday March 24/19
Please note: there will be NO regular open sessions on these "special event" days (as per Sunday registration exception dates).
SECTIONALS CHAMPIONSHIPS COMING UP
posted Oct 27, 2018, 9:41 PM
Glen Cairn Skating Club's own Victoria Gardner will be competing at the annual Sectionals Championships coming up in Oakville, Ontario from November 1-4, 2018.
Skaters showed their support for Victoria on Friday, October 26 with a send-off celebration between ice sessions.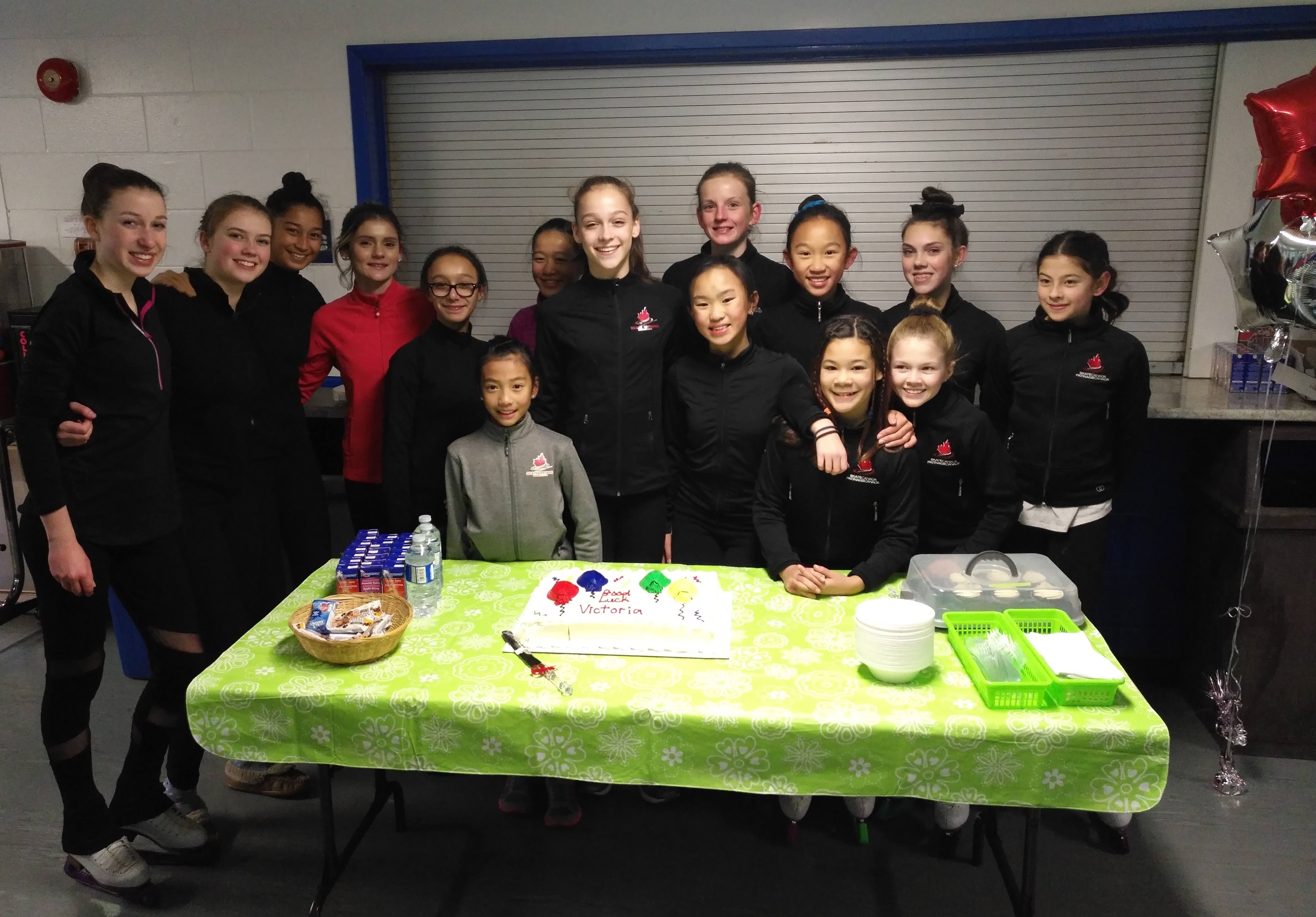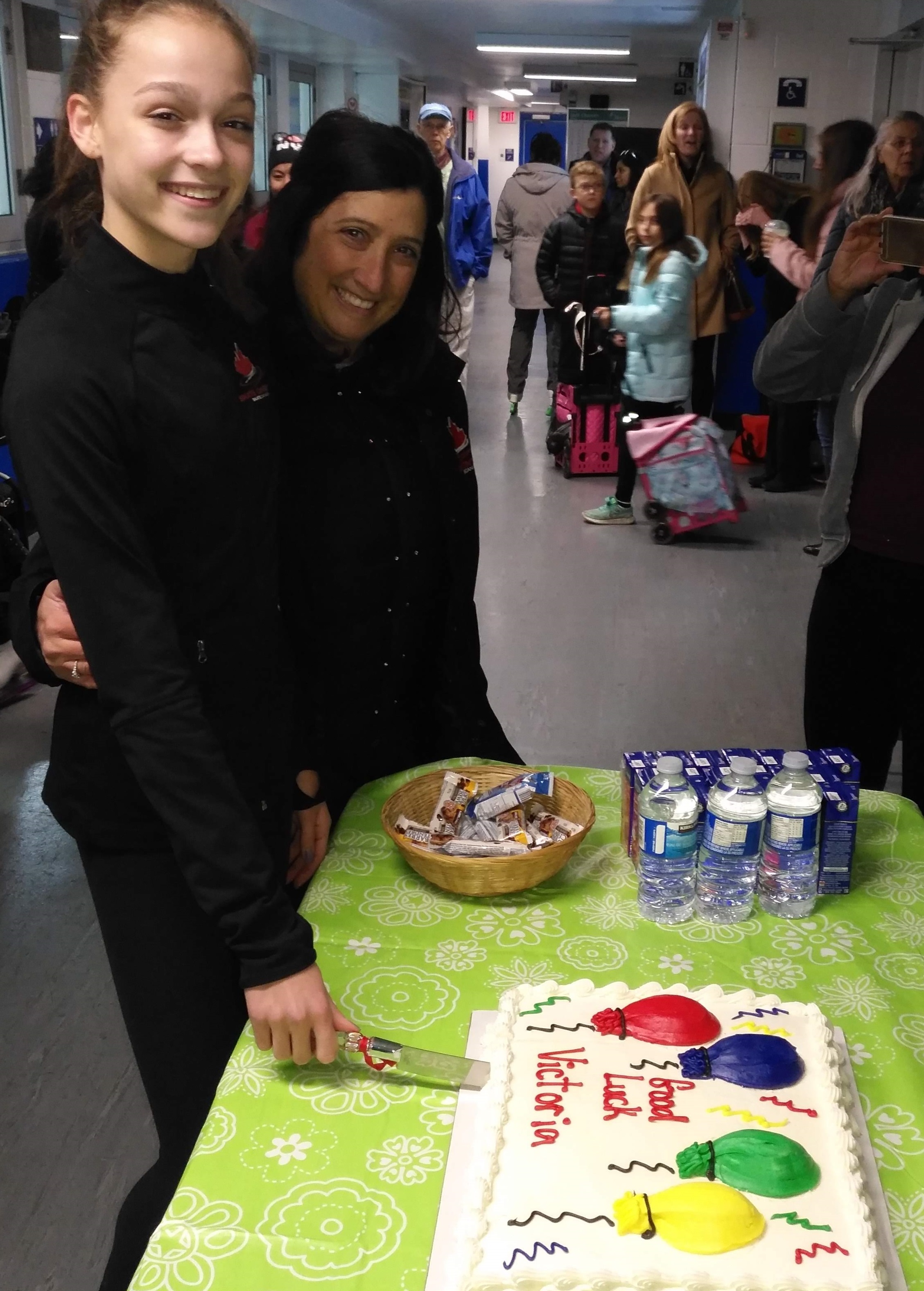 Intermediate and Senior skaters with a send-off cake...& Victoria with her coach, Marie Palladini-Hamelin

SKOKIE SKATE
posted Oct 27, 2018, 6:13 PM

Super Series – Skokie Skate was held from OCTOBER 19 - 21, 2018 at Canada Summit Centre in Huntsville, Ontario.
Glen Cairn Skating Club's own Laura Jin and Adelle MacLeod placed placed first in STAR 5 O13 and second in STAR 8, respecitvely.
Way to go, we are very proud of you!!!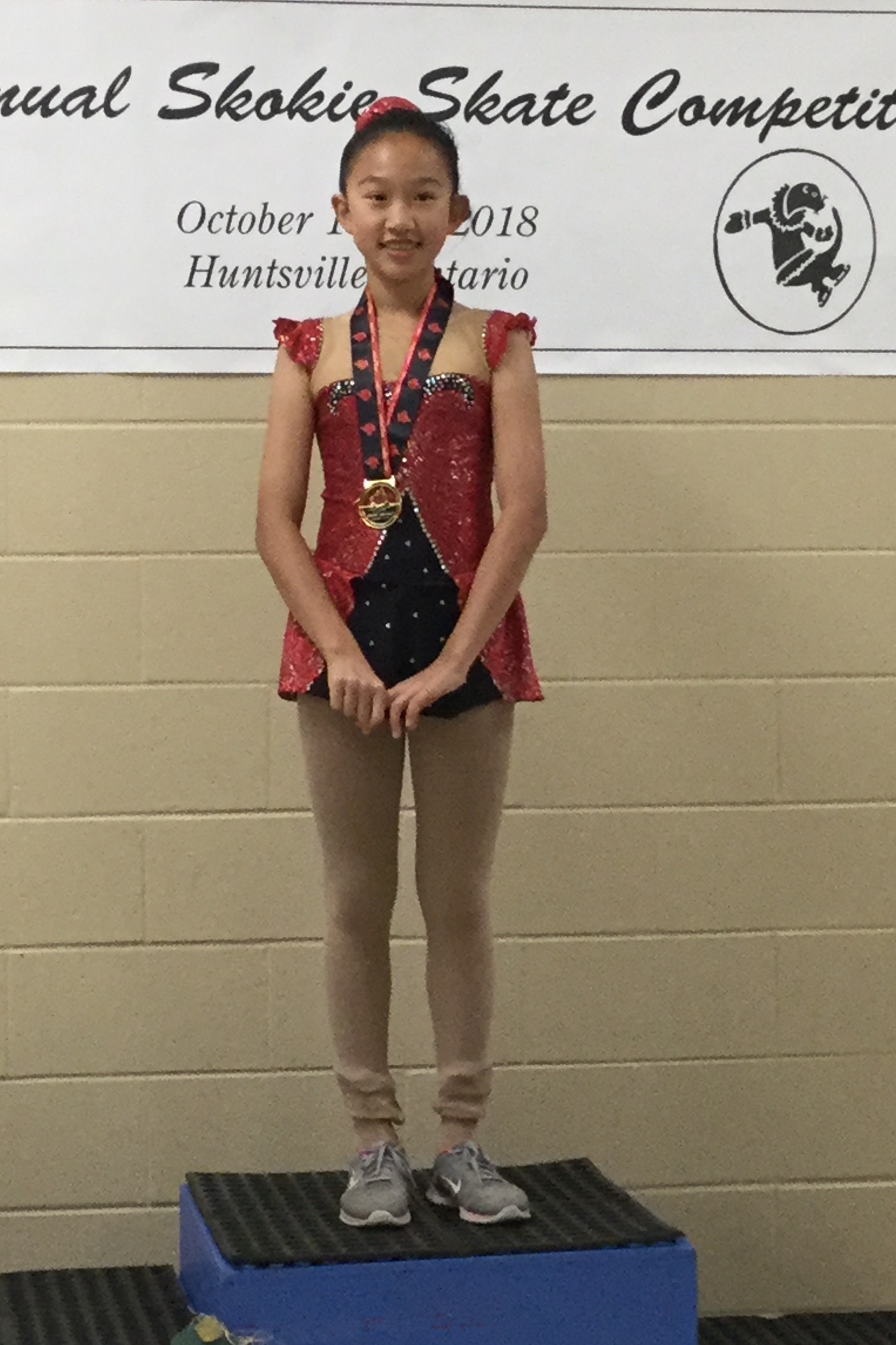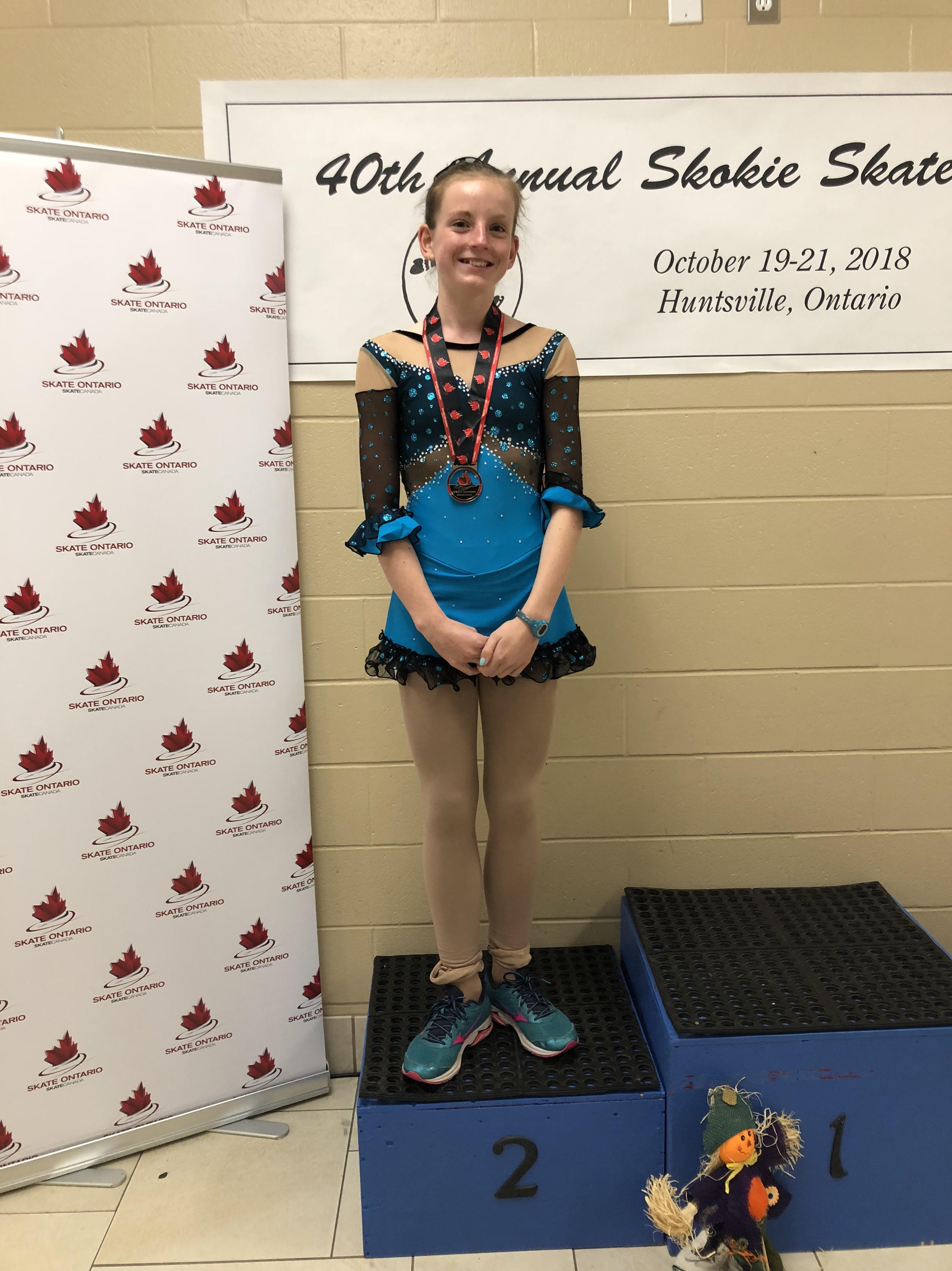 Laura Jin & Adelle MacLeod on the podium
PA CLINIC
posted Sep 24, 2018, 10:56 AM
The Glen Cairn Skating Club invited interested skaters at least 10 years old and at the Intermediate level to come join our Program Assistant Team for CanSkate this season.

We hosted a PA clinic on Saturday, September 22, 2018 from 9:00 am - 12:00 pm at Jack Charron Arena.

Because Friday's tornadoes forced the rink to close, training was held outdoors.
The Program Assistants:
*Participated in Off-ice Training
*Learned how the CanSkate sessions are set up
*Learned the Skate Canada Program Skills & Circuits
*Followed Energetic Warm-ups & Cool-downs
*Learned about the Fun Music & Q's for changing groups
*Learned their PA Duties
*Picked up tips on how to help NEW Skaters & Parents
Now they are all ready and looking forward to helping out in this season's CanSkate program!
Here they are in their makeshift outdoor classroom and "rink" (parking lot):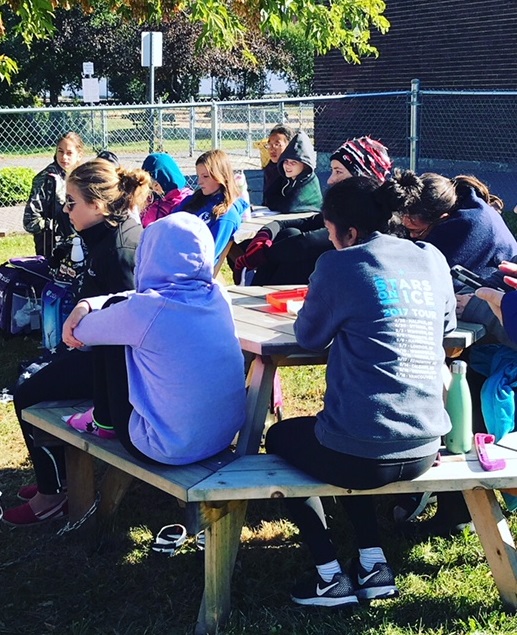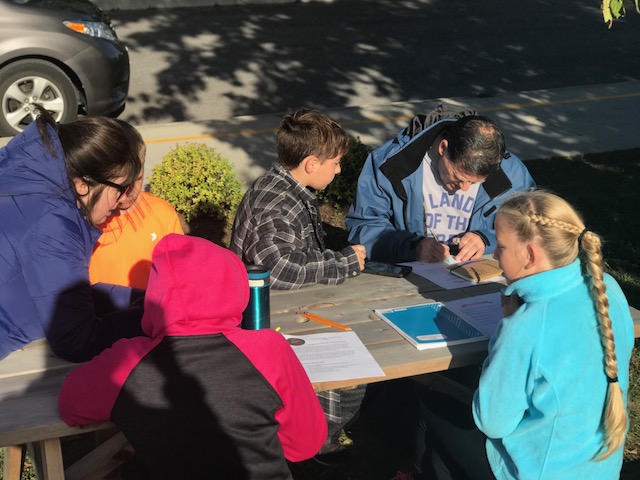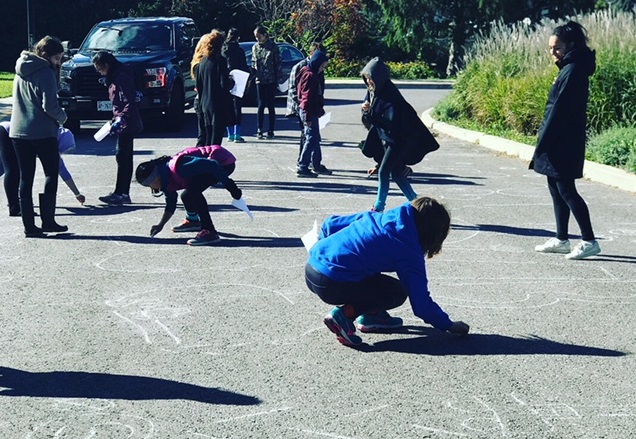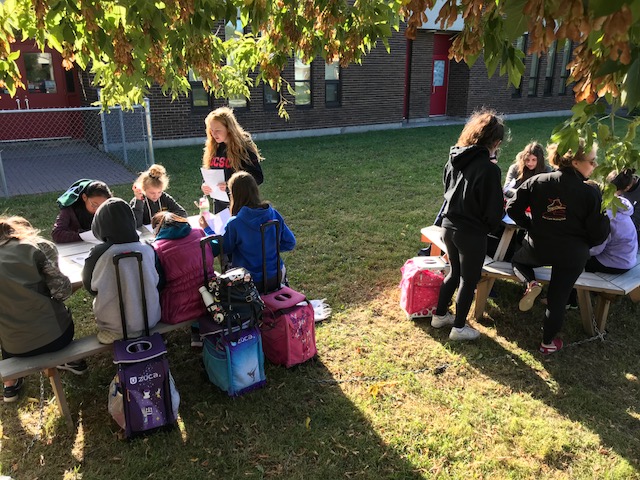 PERFORMANCE ICE
posted Sep 20, 2018, 8:23 AM
Our first Performance Ice of the season took place on Wednesday, September 19 at Bell Sensplex.
It was great to see the skaters' routines and get feedback from an evaluator.
Beautiful skating, everyone!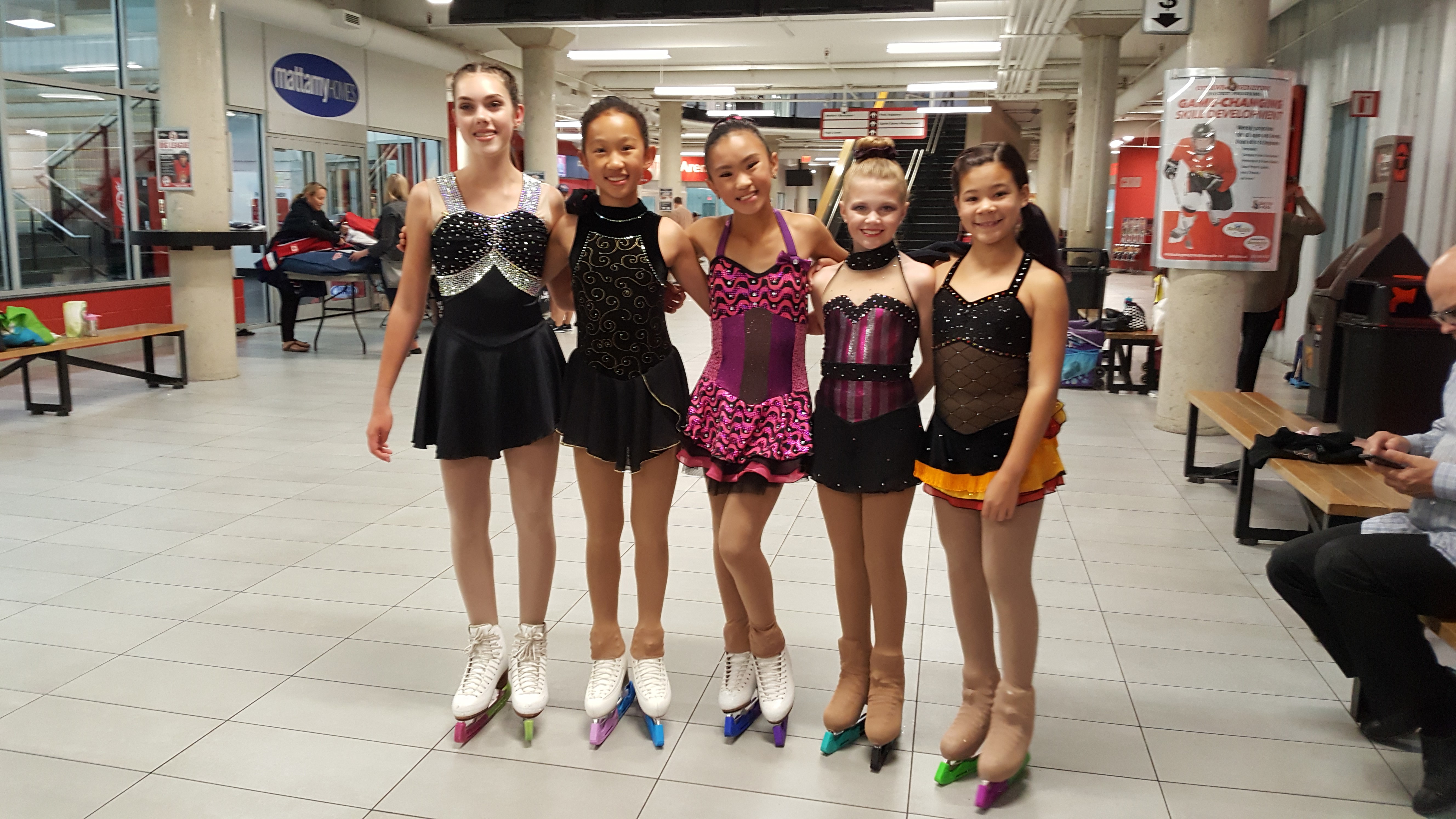 MINI SEMINAR
posted Sep 15, 2018, 10:51 AM
The Glen Cairn Skating Club hosted a Mini Seminar to start off our 2018-19 season with World and Olympic coaches Robert Tebby and Tugba Karademir from the Mariposa Skating School in Barrie, Ontario.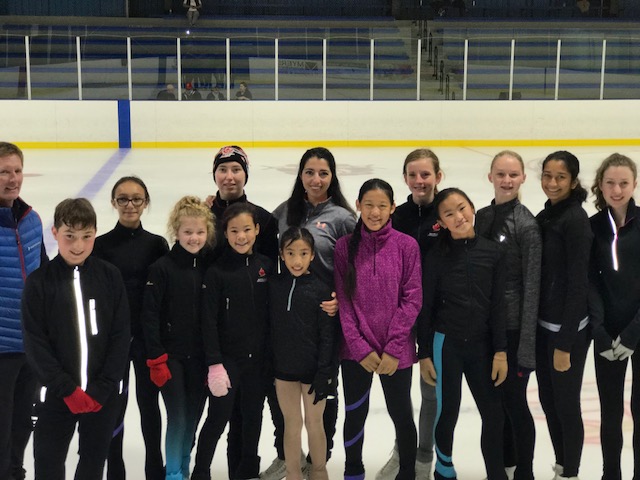 This seminar was held on:
September 15 from 9:00 am to 12:00 pm
Skaters participated in on-ice sessions at Jack Charron Arena and off-ice classes at Capital City Dance Studio (Kanata) & Jack Charron Arena. Off-ice was run by Ashley Holmes, certified Joga Instructor.
Group 1 (STAR 1-5 skaters)
9:00 am - 10:20 am (Jack Charron Arena) – On-ice (Robert/Tugba)
10:40 am - 11:40 am (Jack Charron Arena) – Off-ice (Ashley)
Group 2 (STAR 6 & Up skaters)
9:00 am - 10:00 am (Capital City Dance Studio) – Off-ice (Ashley)
10:30 am - 11:50 am (Jack Charron Arena) – On-ice (Robert/Tugba)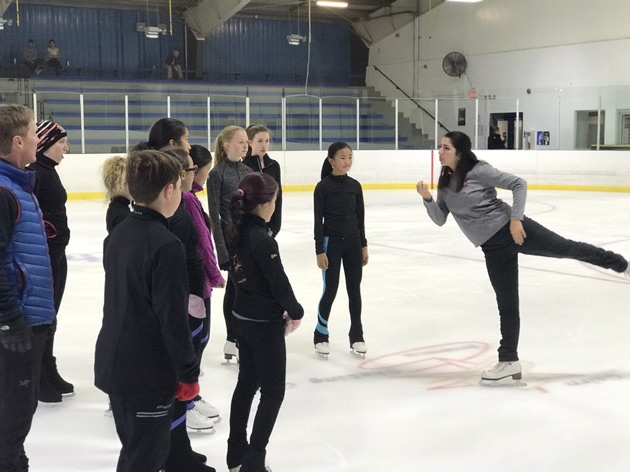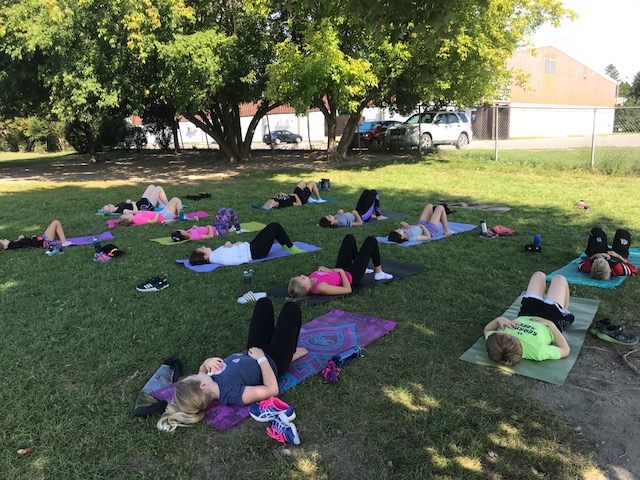 BUY & SELL
posted Sep 9, 2018, 2:46 PM
Now available...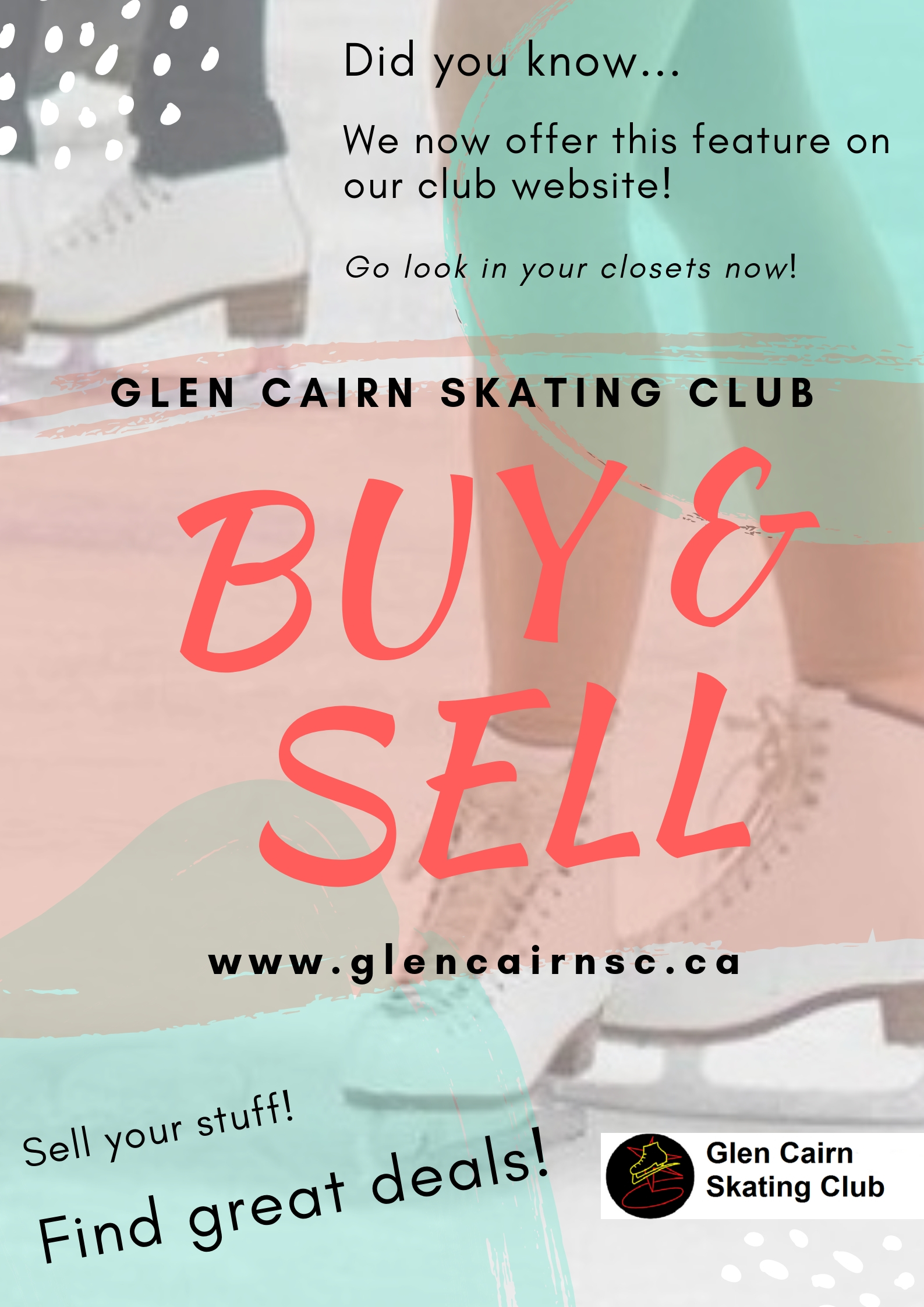 COMPETITION SEASON IS UNDER WAY
posted Aug 2, 2018, 12:49 PM
The 2018-2019 Competition Season got under way with Minto Summer Skate held July 26 - 29, 2018 at Richcraft Sensplex, 813 Shefford Road.
This was the start of the Sectionals Series and the first chance for competitive skaters to try out their new programmes.
Glen Cairn Skating Club had several skaters participating, and is proud to announce the following results:
- Victoria Gardner placed 8th in the Junior Women event
- Melody Russell placed
15th in the
STAR 9 Women
category and
4th in the
Gold Women
event
- Lucille Yang placed 14th in the Juvenile Women U12 category and 1st to earn gold in the STAR 7 Women category
- Anna Korchinski placed 5th in the STAR 5 U13 category
- Ella Mossman placed 3rd to earn bronze in the STAR 5 U13 category
What a great start to the season!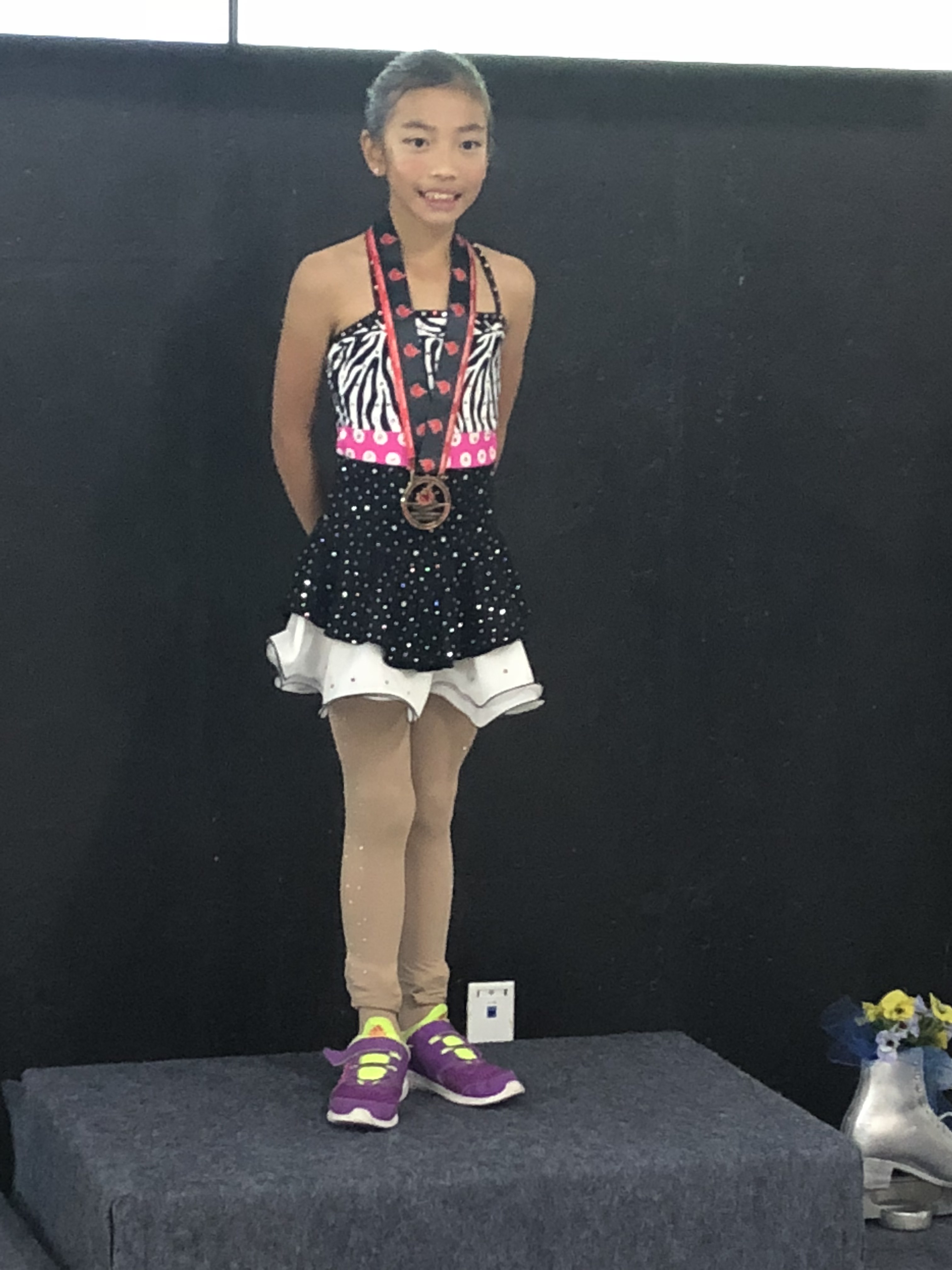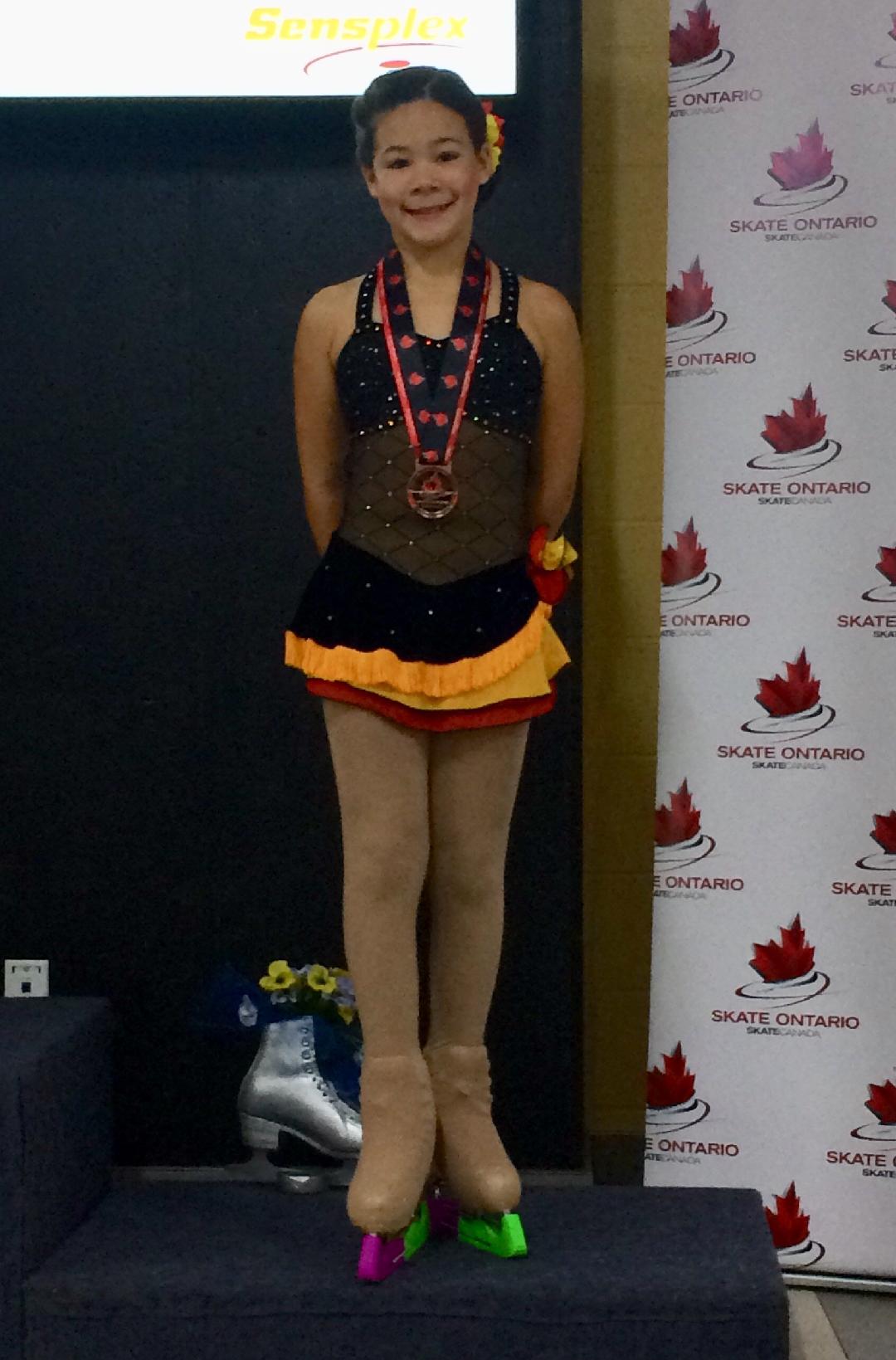 Lucille Yang (left) and Ella Mossman on the podium
SUMMER 2018 SKATER DEVELOPMENT CAMPS
posted Jul 13, 2018, 11:18 PM
Hosted by Glen Cairn Skating Club, two weeks of intensive summer training were held at Bell Sensplex on:
Week 1: July 3 – July 6 (4 days)
Week 2: July 9 – July 13 (5 days)
This full-day camp was designed for STARSkate levels (junior/intermediate/senior) and competitive pre-novice & up levels focusing on helping skaters to become well-rounded athletes for figure skating.

On behalf of the club, a big thank you goes out to everyone who helped to make this camp a success!

We are grateful to the dedicated coaches, the volunteers, and, of course, the hard-working athletes without whom the program could not run.

We look forward to seeing you again on summer evening ice, starting next week!

PROFILE OF VICTORIA GARDNER ON THE SKATE ONTARIO WEBSITE
posted Jun 5, 2018, 8:18 PM
Victoria Gardner is featured on the Skate Ontario website, which was reoroganized and re-launched in early June:
Skater Profile: Victoria Gardner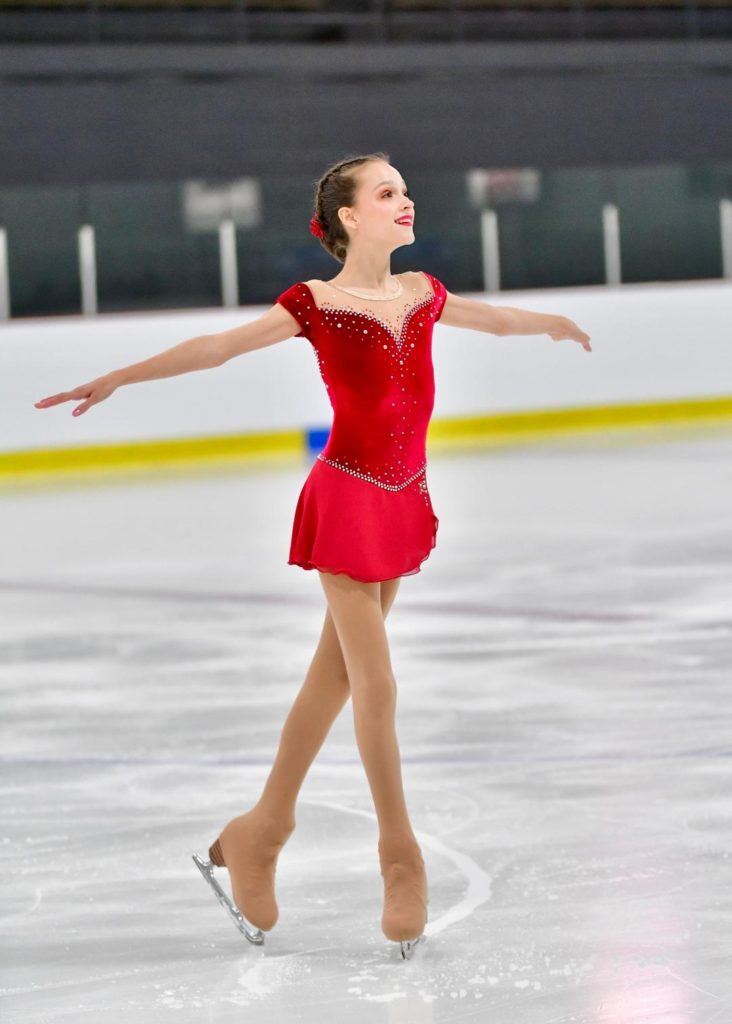 Glen Cairn Skating Club is very proud!
ANNUAL CLUB AWARDS
posted Jun 3, 2018, 12:21 PM
We would like to congratulate all the skaters that received awards for their hard work during the 2017/18 season:
CanSkate Awards
CanSkater of the Year - Ali Beresnikow
CanSkater Champions - Xavier Jung & Yara Zayed
Most Improved CanSkater - Katie Little
Program Assistant (PA) Awards
PA of the Year - Serena Archambault
Rookie PA of the Year - Erin Jones
Most Spirited PA - Gillian O'Connell
STARSkate Awards:
Most Improved Juniors - Naomi Faria & Emma Stone
Most Improved Intermediates - Anna Korchinski & Ella Mossman
Most Improved Seniors - Adelle MacLeod & Lucille Yang
Award of Excellence (Junior) - Emma Pierce
Award of Excellence (Intermediate) - Anna Korchinski
Award of Excellence (Senior) - Victoria Gardner
Coaches Choice Awards
Juniors - Sarah Heaslip & Jack McHugh
Intermediates - Serena Archambault & Jessie Hu
Seniors - Gabrielle Jensen & Laura Jin
Jamie Hubley Award
Tiana Michalska

Triple Gold Award
Victoria Gardner & Melody Russell

Stan Hughes Award
Victoria Gardner & Melody Russell

Teslin Russell Ontario Championship Award
Melody Russell
Sectional Performance Award
Victoria Gardner
Skate Canada Section STARSkate Athlete Award
Melody Russell

Gold Certificates
Interpretive - Amanda Cousineau & Eliza Moore
Dance - Katie MacEachern, Adelle MacLeod, Jennifer Martens & Tiana Michalska
Freeskate - Victoria Gardner and Melody Russell
AGM AND SKATING AWARDS NIGHT
posted Apr 27, 2018, 1:26 PM
Don't forget to buy your tickets!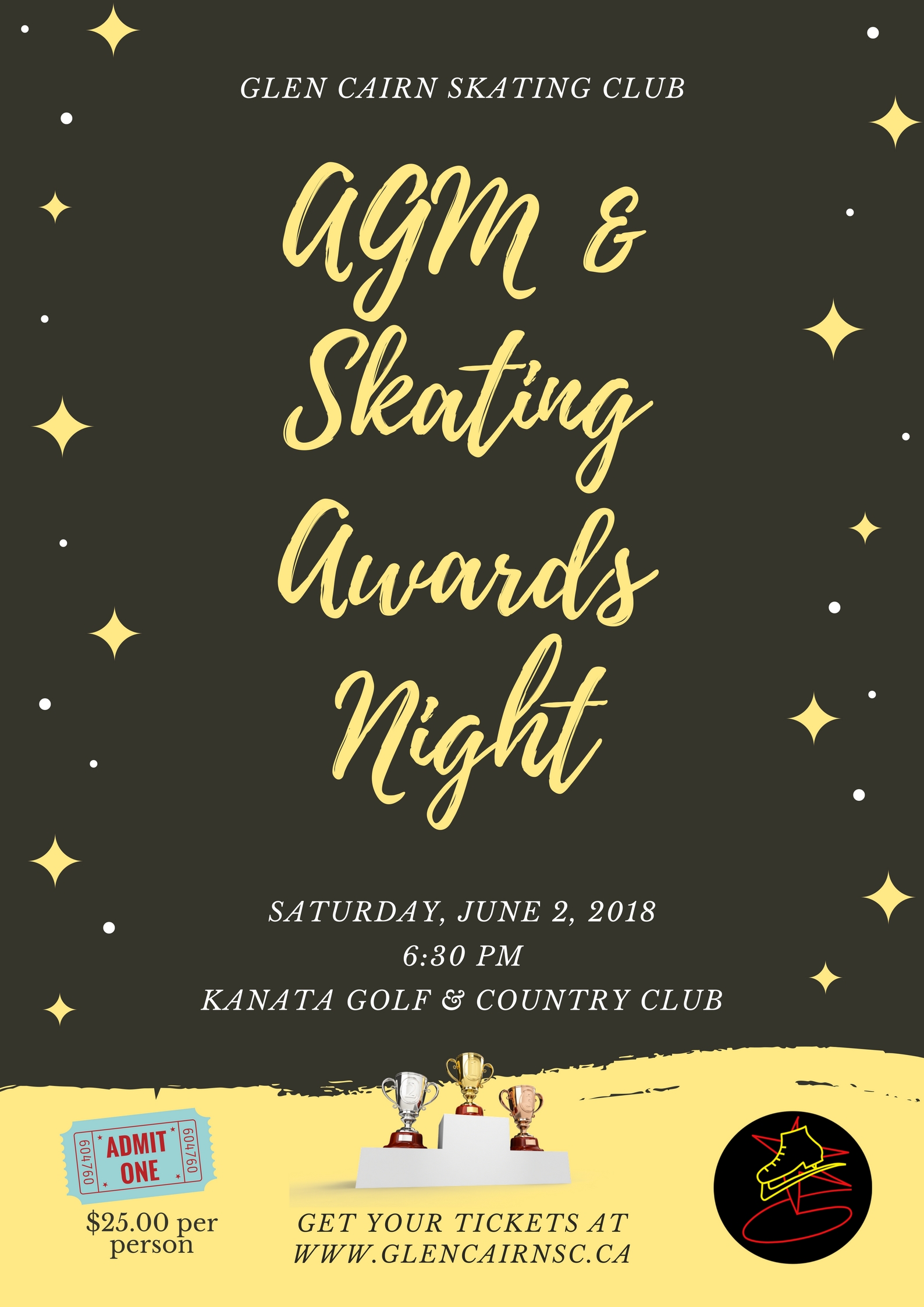 SUMMER CAMP
posted Apr 25, 2018, 5:47 PM
Registration is now OPEN!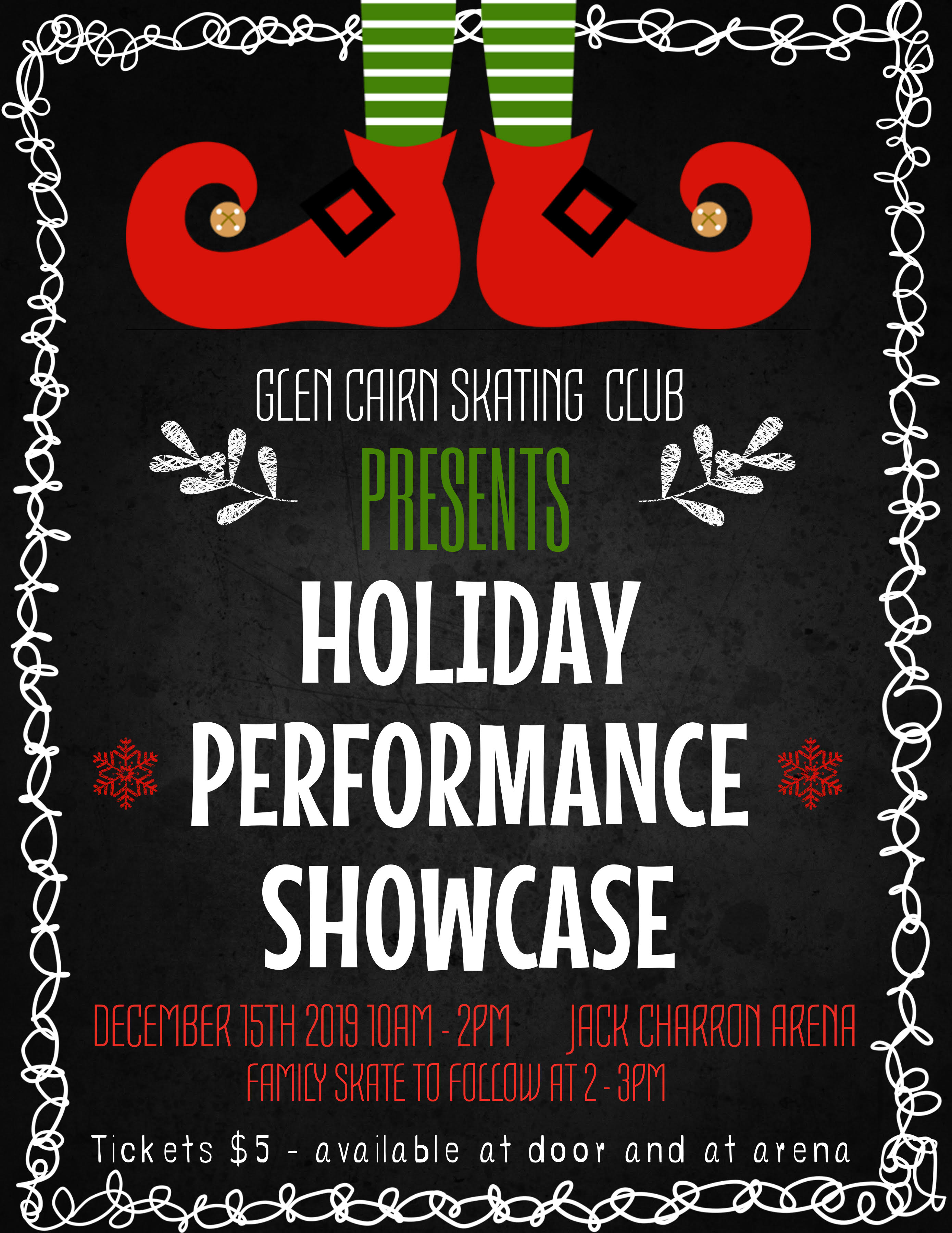 2-DAY SKATER DEVELOPMENT SEMINAR WITH ELVIS STOJKO
posted Apr 17, 2018, 9:40 AM
Glen Cairn Skating Club was proud to host this sell-out event in mid-April: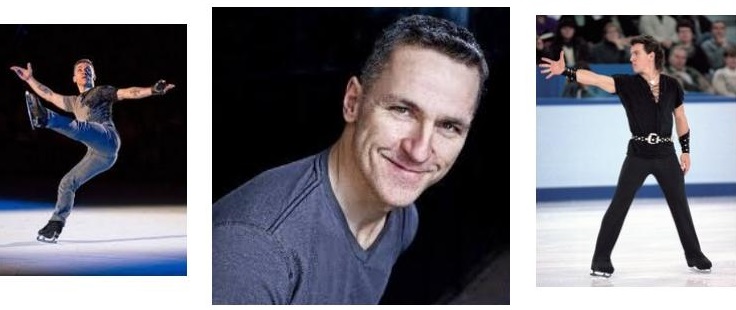 ELVIS STOJKO was the first man to land a Quadruple Jump in combination; he is three-time World Champion (1994, 1995, 1997), two-time Olympic Silver Medalist (1994 & 1998), and seven-time Canadian Champion (1994, 1996-2000 and 2002). You can catch Elvis performing at the "Stars on Ice" 2018 tour on April 29th in Ottawa.
Special Guest: GLADYS OROZCO, three-time Mexican Champion, Olympic & World Competitor. She toured with Disney on Ice as principal skater; Mulan, Jasmin, Pocahontas & Gabriela on High School Musical on Ice. Specializes in Edges, Footwork & Movement on the Ice.
When: Monday, April 16th (9:00am – 3:15pm) & Tuesday, April 17th (9:15am – 3:15pm)
Location: Bell SensPlex, 1565 Maple Grove Road, Kanata
Cost of Seminar: $250.00 per skater / $90.00 per coach (included lunch for coaches) for both seminar days
Included in the Two-Day Seminar:
- 4 on-ice sessions (per group), focusing on Edges/Footwork & Jumps/Spins.

- 3-4 off-ice sessions (per group) focusing on warm-up exercises, stretches, strength and fitness.
SPECIAL EVENT: JUMPING 101
posted Mar 27, 2018, 12:59 PM
The Glen Cairn Skating Club hosted our last "SPECIAL EVENT" session of the 2017/18 season on SUNDAY, MARCH 25th from 10:00-10:50am at Jack Charron Arena.
We were pleased to offer "Jumping 101" with Marie Palladini-Hamelin, a STARSkate Coach with our club.
Marie ran the skaters through various different warm-up exercises to enhance proper jumping techniques, as well as jumping drills to help the skaters feel body awareness and rhythm on the ice.
2018 SKATE ONTARIO CHAMPIONSHIPS
posted Mar 20, 2018, 6:52 PM
Way to go, Melody! Glen Cairn Skating Club is proud of you!

2018 SKATE ONTARIO CHAMPIONSHIPS
posted Mar 18, 2018, 5:12 PM
Glen Cairn Skating Club had five skaters qualify for this event. Way to go, skaters!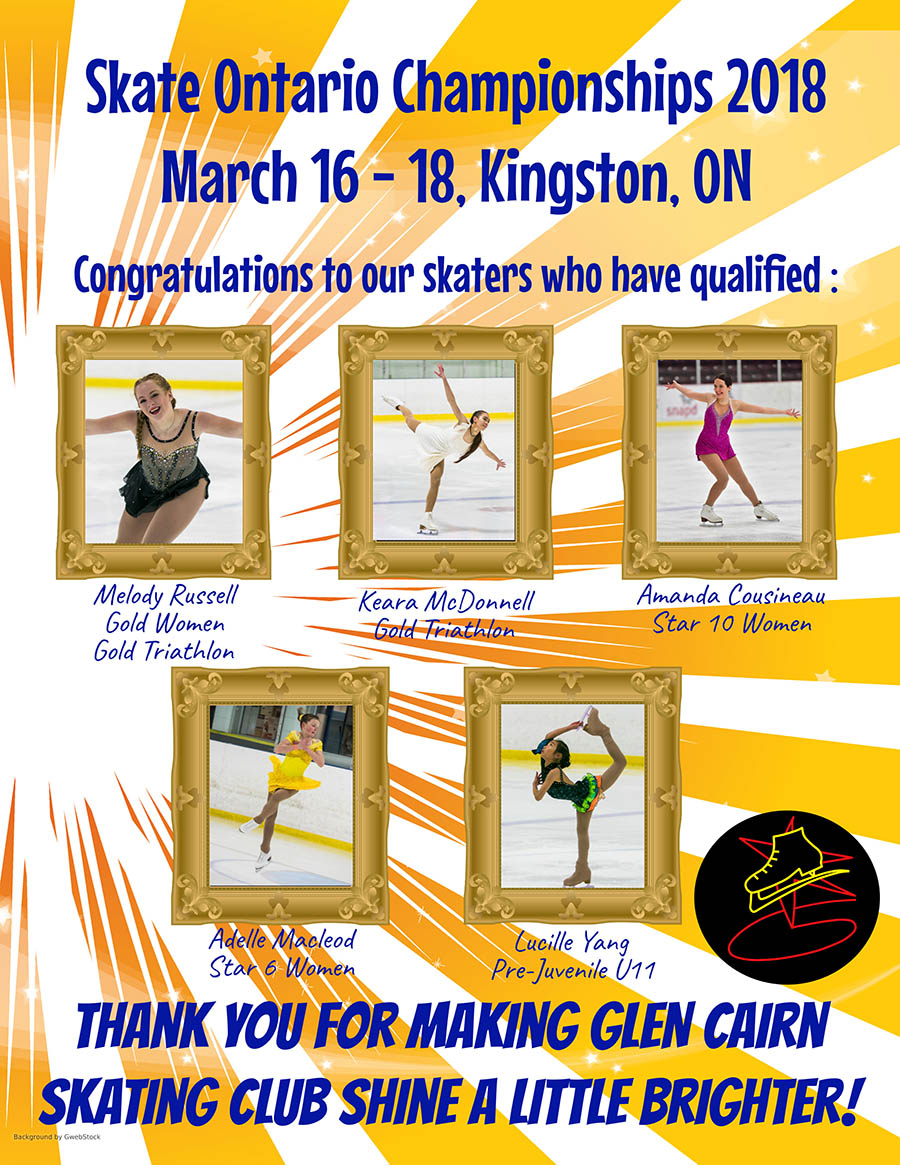 ELIZABETH MANLEY WINTER CLASSIC
posted Mar 13, 2018, 5:34 AM
The Elizabeth Manley Winter Classic competition was held in Gloucester February 23 - 25, 2018. Glen Cairn Skating Club has a lot to be proud of!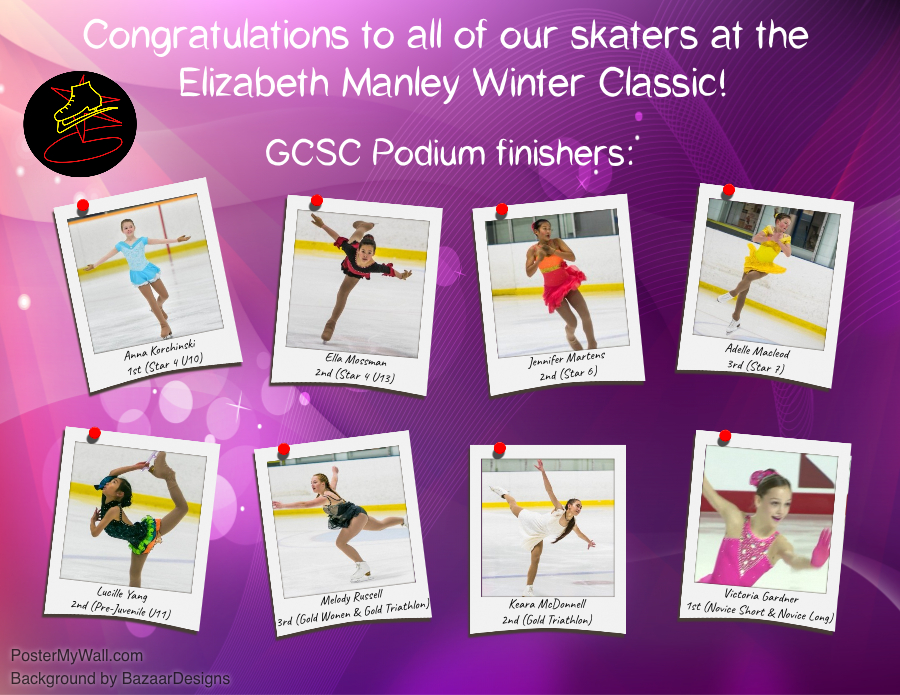 2018 ONTARIO WINTER GAMES
posted Feb 28, 2018, 9:29 AM
Congratulations, Victoria!