News
SPECIAL EVENT: THE BASICS OF CHOREOGRAPHY
posted Nov 29, 2018, 9:06 AM
The Glen Cairn Skating Club hosted our second
SPECIAL

EVENT
session on
Sunday, November 25 from 10:00-

10:50 am
at
Jack Charron
Arena. All STARSkaters
(junior/intermediate/senior) were welcome and encouraged to attend.
We were pleased to offer
The Basics of Choreography

with

AMY OUELLET
a National level Coach & Choreographer. Amy helped our skaters glide with strong lines while using transitions, upper body movements and arms to interpret the music. She explained the importance of extensions, turn out and posture and how this increases program component scores.
The cost to participate was
$25
.
Sunday February 17/19
Sunday March 24/19
CONGRATULATIONS!
posted Nov 24, 2018, 9:51 AM
Glen Cairn Skating Academy Skaters Sweep Podium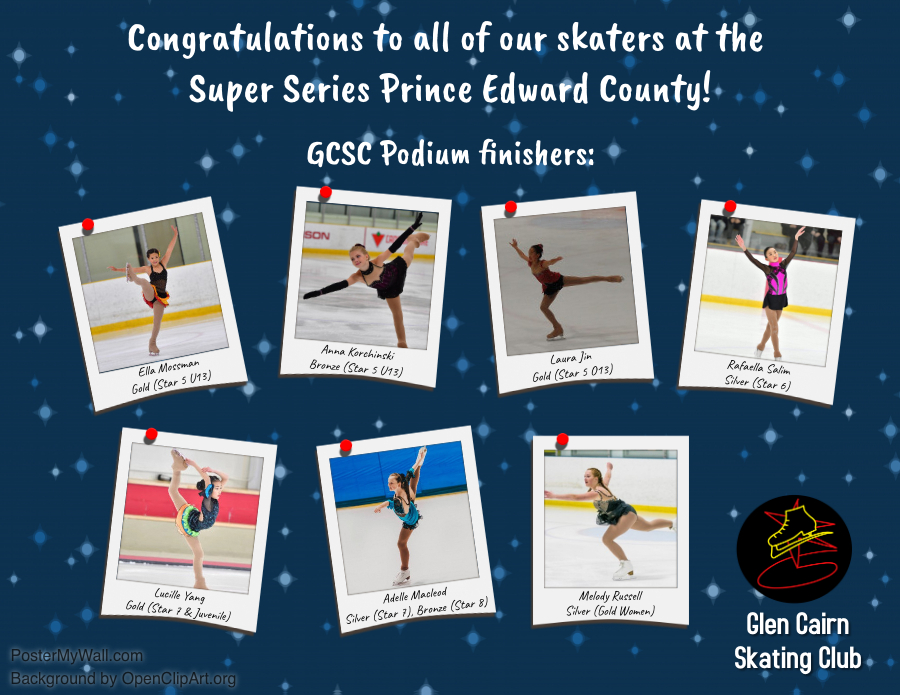 SKATE ONTARIO SECTIONALS CHAMPIONSHIPS
posted Nov 5, 2018, 2:53 PM
Congratulations!
The annual Skate Ontario Sectionals championships took place in Oakville, Ontario from November 1-4, 2018.
Glen Cairn Skating Club's own Victoria Gardner placed 13th in the Junior Women category, qualifying to move on to the Skate Canada Challenge, which will take place in Edmonton, Alberta from November 28 - December 2.
Way to go, Victoria! Glen Cairn Skating Club is very proud of you!